Building Warrant of Fitness Northland
As a building owner or manager, you are required to ensure your building continues to function in a safe manner getting complied each year.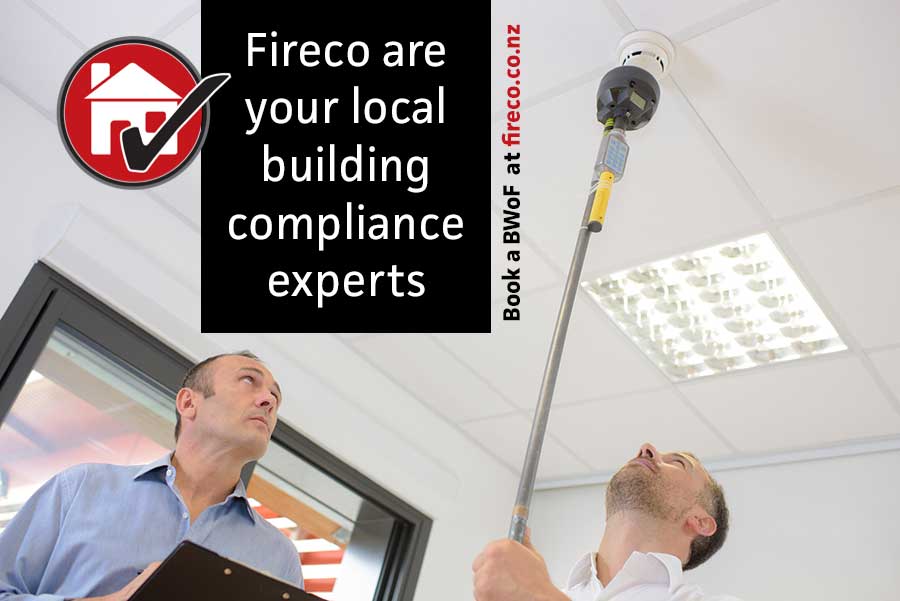 Building Warrant of Fitness or bwof is carried out by an Independent Qualified Person (IQP), who conducts a check of the specific systems, such as sprinklers, fire alarms, lifts, and escalators, in your building, in order to see that is working correctly and safely.
Fireco is Northland's Building compliance experts, helping clients maintain safe buildings, with the right experience, knowledge, and capacity to manage building compliance across multiple sites.
In this blog, we're going to have a look at the importance of BWoF's and the benefit of working with a local building compliance expert.
What is BWoF?
Under the Building Act 2004, all buildings (other than single residential buildings, unless they have a cable car) require a compliance schedule and annual building warrant of fitness if they contain any of the following:
Automatic systems for fire suppression (for example, sprinkler systems).
Automatic or manual emergency warning systems for fire or other dangers (other than a warning system for fire that is entirely within a household unit and serves only that unit).
Electromagnetic or automatic doors or windows (for example, ones that close on fire alarm activation).
Emergency lighting systems.
Escape route pressurization systems.
Riser mains for use by fire services.
Automatic backflow preventers connected to a potable water supply.
Lifts, escalators, travelators, or other systems for moving people or goods within buildings.
Mechanical ventilation or air conditioning systems.
Building maintenance units providing access to exterior and interior walls of buildings.
Laboratory fume cupboards.
Audio loops or other assistive listening systems.
Smoke control systems.
Emergency power systems for, or signs relating to, a system or feature specified in any of clauses 1-13.
Any or all of the following systems and features, so long as they form part of a building's means of escape from fire, and so long as those means also contain any or all of the systems or features specified in clauses 1 to 6, 9, and 13:
Systems for communicating spoken information intended to facilitate evacuation; and
Final exits (as defined by clause A2 of the building code); and
Fire separations (as so defined); and
Signs for communicating information intended to facilitate evacuation; and
Smoke separations (as so defined).
All buildings with a cable car, including single residential buildings, require a compliance schedule.
If any of these systems fail or stop working correctly for any reason, they may pose a risk to the health and safety of people within the building. For example, if your fire alarm or sprinkler systems aren't working properly, or fail to work at all, this puts everyone in your building at risk should there be a fire.
It is vital that these systems receive ongoing inspections and maintenance to function normally and safely.
IQP (Independent Qualified Person)
A BWoF must be carried out by an Independent Qualified Person, who, through training and experience, is an expert on how each of these systems should work. An IQP also specialises in identifying when your specific systems need maintenance and how it should be carried out, and by whom it should be carried out. More information about the specific BWoF requirements can be found on the Ministry of Business, Innovation and Employment website.
Managing building compliance across multiple sites
Any large organisation with a number of buildings has the added responsibility of managing building compliance for multiple sites. Hiring local building compliance experts is the most efficient way of manging such a considerable undertaking.
Northland Kindergarten Association (NKA) is an example of a large organisation that has taken a proactive approach to maintaining building compliance and therefore ensuring the safety of all lives within their walls.
NKA are dedicated to providing a safe and healthy environment for all their pupils and staff and have worked with Fireco for a number of years. NKA trust us with the building compliance and maintenance of all their buildings throughout Northland, leveraging off our experience, skill and local contractor network.
Take the hassle out of BWoF's with Fireco – your Northland experts
Fireco are proud to be a locally owned and operated BWoF Specialist in Northland. When you work with Fireco as your IQP, you get the benefit of our local knowledge and experience. Fireco are right around the corner, meaning you save on travel costs. As locals, we make the effort to get to know all our clients and offer personalised service. When you call Fireco, we know who you are and where you are.
We also have strong relationships with sub-contractors throughout Northland, so when your building requires maintenance to bring it up to code, we can recommend the right contractor for you. We can even organise the maintenance to be carried out for you. This creates a handy shortcut for busy building owners, saving you the hassle of searching through contractors.
See our Building WoF services page for further information.
3 top reasons to use a local IQP for building compliance
Cost effective. When you use a local business compliance expert, you aren't stung with a large bill for travel expenses.
Local knowledge. Get the benefit of an IQP with local knowledge. We know who you are and the geography of where you are.
Local contractor network. If your building does require work, we can recommend the best local contractors to bring your building up to code.
Why Building Warrant of Fitness or IQP Inspections is Important?
Obtain a compliance schedule where one is required under the Building Act. Failure to do so could result in a fine upwards of $200,000.
Publicly display a compliance schedule statement in their building for the first 12-month period from the issue of the compliance schedule. A compliance schedule is issued by the territorial authority and states:

the specified systems covered by the compliance schedule
and the place where the compliance schedule is held.

Ensure all the inspection, maintenance and reporting procedures for the specified systems stated in the compliance schedule for their building have been carried out and that those systems are performing, and will continue to perform, to the performance standards.
Engage an Independent Qualified Person (IQP) to undertake the inspection, maintenance and reporting procedures listed on the compliance schedule and issue Form 12As. Frequency of inspection varies depending on each specified system and might be weekly, monthly, six monthly or annually
Obtain a Form 12A certificate from their IQP verifying that the inspection, maintenance and reporting procedures for each specified system have been fully complied with. The Form 12A can be found in the Building (Forms) Amendment Regulations 2005 (the Form 12A is officially called a 'certificate of compliance with inspection, maintenance and reporting procedures').
Provide the bwof annually to the local council (ensuring the Form 12A certificates from their IQP(s) are attached) and publicly display a copy of this for the next 12 months (until the next anniversary of the issue of the compliance schedule where a new BWoF will take its place).
Keep the compliance schedule in the location nominated on the compliance schedule statement and BWoF. That way it and other documents are readily available for inspection by authorized people (such as council inspectors, fire service personnel and IQPs).
When you need a BWoF carried out, call the local Northland experts.
For more information, check out our other services, or call us today. The team at Fireco are always happy to answer your questions.
We're a proud member of Northland council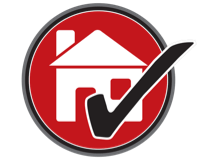 INQUIRE ABOUT THIS SERVICE
Fill out the form below to get a call back from us

We serve Northland and Auckland area.
BECOME A FIRECO FRANCHISEE
Join a respected team of building compliance and fire safety professionals.