Every year in New Zealand, a property owner 

needs

 to renew their bui

lding's warrant of fitness

 (

BWoF

)

 as required by law

.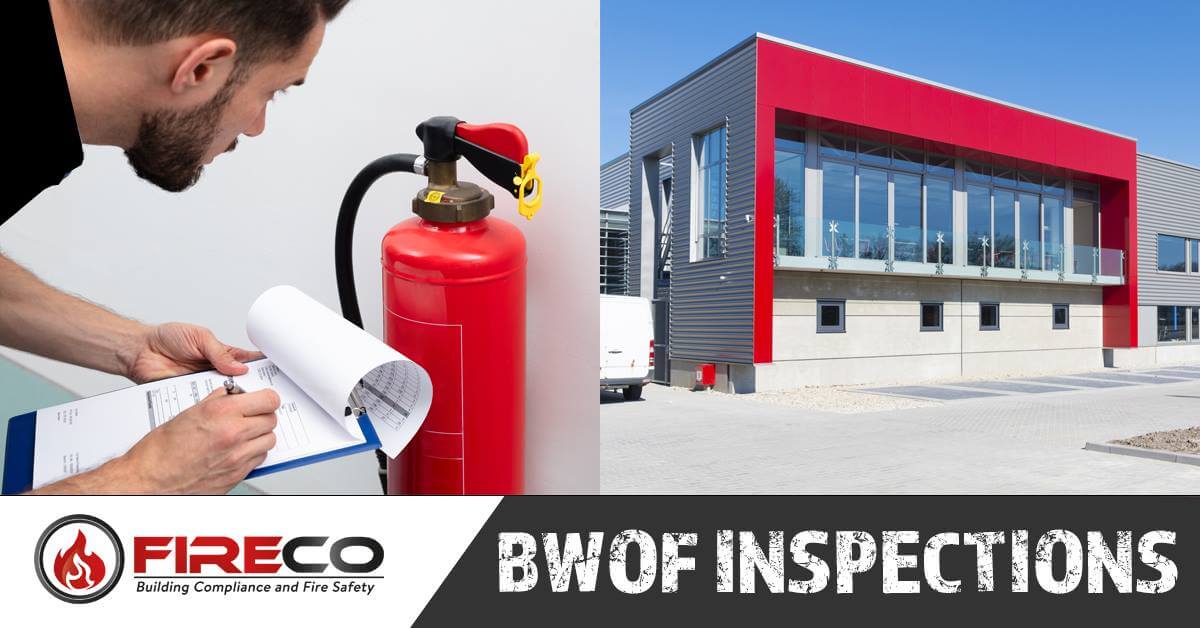 Every year in New Zealand, a property owner needs to renew their building's warrant of fitness (BWoF) as required by law. 
A building warrant of fitness (BWoF) is a publicly displayed sign that declares that your property is safe for everyone entering and working within your premises. 
For many business owners in the Far North district, getting a BWoF is a simple and straightforward process. They trust in Fireco. For others it can get very technical and complicated, with the types of specified systems installed in the building meaning different requirements must be met by law. 
A specified system is an important key safety system meant to protect and serve building occupant activities. These can range from fire protection mechanisms, moving platforms, lifts, automated air ventilation systems, access controlled doors, etc. These are modern safety systems that are crucial to a building's operations. 
In the case of an amendment, system upgrade or annual compliance schedule, for such scenarios, you would need an expert eye to take a closer look at your compliance requirements. For that, you can trust on the reliable services of Fireco to handle your building warrant of fitness.  
Fireco has a network of consultants, licensed experts and fire safety experts that can give you sound advice on compliance issues. We can assist you in your compliance journey for your annual Building Warrant of Fitness in the Far North district through the following: 
Rely on d

etailed expertise on various specified systems.

 

Knowledgeable 

and up-to-date

 with 

compliance regulations and 

local 

council requirements.

 

Clear and steadfast site 

inspections

.

 
G

ood 

methodical

 quality control.

 

Responsive and timely with skillful, troubleshooting experience. 
At Fireco, our commitment to safety is unparalleled. We aim to keep our clients up to date with their compliance needs through constant communication, proper documentation of report logs and recordkeeping. Thus, maintaining your BWOF continuity to protect your overall compliance record for the long term. 
We have a great working relationship with the local authority partners across the Far North District. Let us support your business in securing its BWOF here in the Far North. 
Expect the Best Advice on your Specified Systems
It is incredibly important to us that properties and buildings in the Far North district are safe and up to standard.  
We can help you find compliance specialists such as contractors, licensed safety engineers, and independent qualified personnel (IQPs) to see through your compliance issues and carry out the proper inspections for the specified systems that you have. 

Time is of the essence when it comes to a compliance schedule or with any BWoF related matter. Call us today at 0800 101 232 or email us at info@fireco.co.nz to inquire about our Building Warrant of Fitness Compliance services. Let Fireco provide you with the compliance insight you need to be BWoF-certified in the Far North.