When suddenly an emergency happens, it pays to be prepared with the best firefighting equipment available. Rest assured when a fire breaks out, NZ fire and emergency services will be on their way to assist you. But what happens between those minutes before they arrive on site is crucial.
If it is, there's a good chance you can snuff out this small fire with a fire extinguisher. Expect to find one in every hallway, exit door and stairwell.
Now if you've just figured out there aren't any fire extinguishers in your workplace, it would seem your company has not been up to date about fire safety compliance. Don't just make a mental note to remind management, but go there immediately!
Go and extinguish the fire… if it is safe to do so. Once you have a fire extinguisher on hand, aim the nozzle at the base of the fire. If it's smaller than an office desk or a waste basket, you have good chances of beating this small fire.
Hold the fire extinguisher firmly, aim it at the base of the fire, press the lever to release, sway the nozzle from side to side. Hopefully, in a matter of seconds the fire is contained.
If the fire has spread, do not risk your life, you've done your part and head for the nearest exit.
Go to the assembly area outside. As part of fire safety plans in the workplace, know where there's a designated safety area, this is where everyone goes when they evacuate the building. Once there, next step is a head count. Make sure every employee is accounted for. If someone is left inside, do not attempt to go back in, you are not suited up to fight a fire on your own. And in those few fast minutes, emergency services are here to take over. Let the firefighters know if someone from your team is missing and where they were last seen.
This is just one of the many common scenarios of a workplace fire. Fire emergencies can be truly scary. It usually happens very fast and most people wont know how the fire started.
Steps to keep you and your workplace safe.
Imagine, if there were no available fire extinguishers, or they have been previously discharged, or no fire drills beforehand have taken place. Preventing this situation is crucial and can be prevented through:

A good fire safety plan speaks for itself. Among other things being more proactive about fire safety ensures everyone's well-being during a fire.
That said, you don't need to go through the practical experience of a fire emergency to learn these lessons. If you believe your company needs adequate fire protection, then these changes need to happen as soon as possible. Start with a fire risk assessment today!
There are many reasons why companies should provide fire safety training for employees, but the first and most important reason is to save lives.
At Fireco, we provide cost-effective and professional fire safety training and firefighting equipment in Whangarei, Northland and Auckland. We have hands-on fire safety training courses suitable for all levels to prepare employees on the basic use of fire safety equipment, quick crisis response and workplace evacuation.
Fireco can handle your emergency planning and set up a fire training course with the necessary systematic evacuation procedures that are customised to your workplace.
Here's what exactly happens during our fire safety training.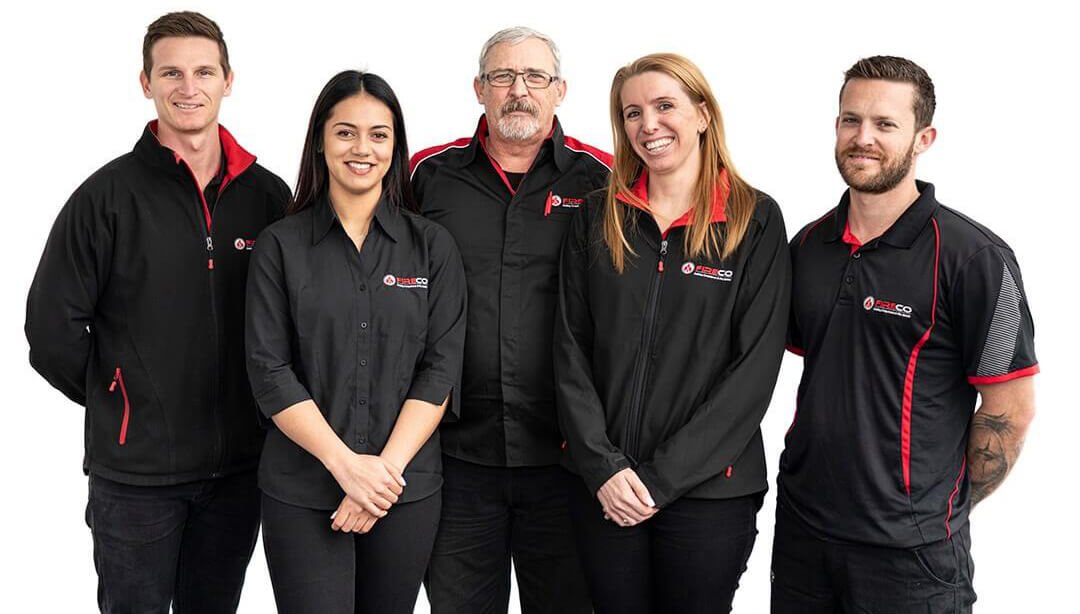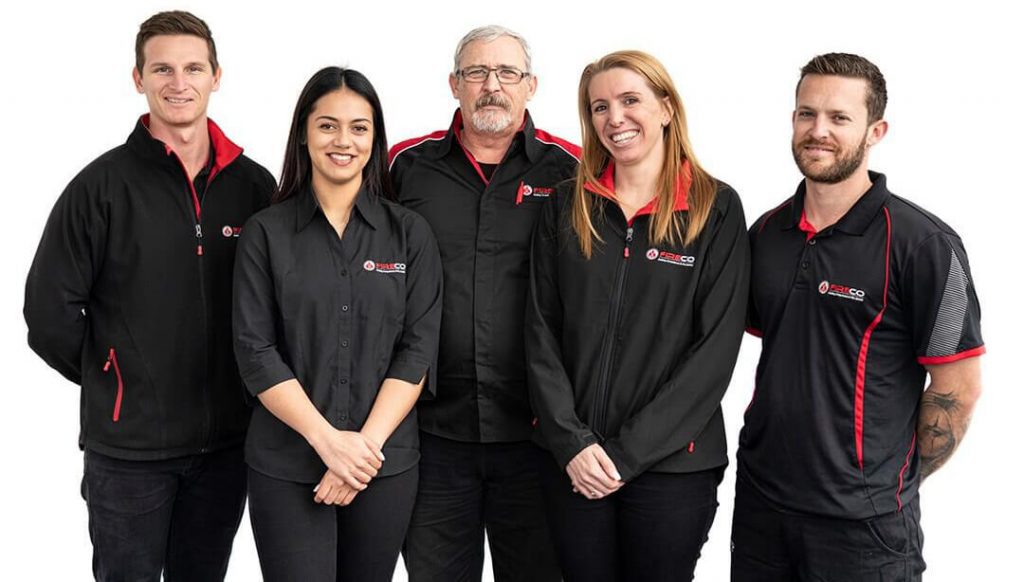 We cover the following topics:
Professional video presentation covering classes of fires
Correct extinguisher selection and use
Building evacuation and fire warden duties
Open discussion detailing fire and safety at home and work
Practical demonstration where each participant operates an extinguisher a live fire simulation
Summing up and revision quiz
Fire safety training is a good skill to have in any emergency. It empowers company employees to know what to do during a fire threat.
To get a fire risk assessment of your work place and fire training for your employees, call us at 0800 101 232 or email us at info@fireco.co.nz
It's never too late to practice good fire prevention at home and in the workplace.