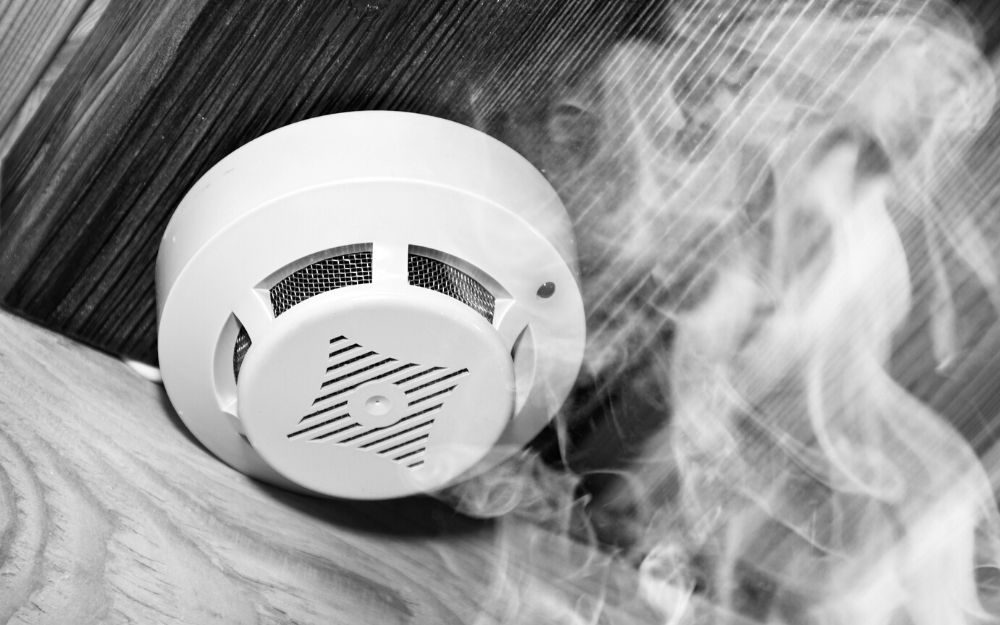 Any smoke alarm is better than no alarm at all but there are some that are better than others. Fire and Emergency New Zealand strongly recommends opting for long-life photoelectric smoke alarms due to their superior effectiveness compared to ionization alarms in detecting slow smoldering fires. Such fires can burn for extended periods before erupting into flames.
For added benefits, consider selecting a set of photoelectric smoke alarms that can be interconnected via Bluetooth technology or wiring. This interconnected setup ensures that when a fire is detected in one part of your residence, all interconnected alarms will activate, alerting everyone to the danger sooner. This feature proves especially crucial in multi-story homes or homes with lengthy hallways.
Here are some other points to keep in mind when looking at purchasing smoke detector or alarm.
Prioritize Long-Life Batteries
Most modern smoke alarms now come equipped with built-in sealed, long-life batteries that can last as long as the smoke alarm itself—around ten years. This marks a significant improvement over conventional 9-volt batteries, which are more affordable but typically need replacement after just one year, signaled by incessant 'chirping'. If you possess a smoke alarm still reliant on an old 9-volt battery, it's time to upgrade to a long-life photoelectric model. 
Certain smoke alarms can be hard-wired into your home's power or security system. However, it's essential to install a backup battery in case of power outages. Note that installing hard-wired smoke alarms demands more intricate (and potentially costly) installation as it necessitates an electrician to lay wiring in each location.
Smoke Alarms Catering to the Deaf
Specialized smoke alarm systems with extra features tailored for the deaf or hard of hearing are available. These may include exceptionally loud and/or lower-pitched alarm sounds, flashing strobe lights, or vibrating devices. An ideal setup for individuals with hearing impairments involves installing hard-wired interconnected photoelectric smoke alarms paired with bed-shakers and/or strobe lights. Further details about these specialized smoke alarms are available.
Strategic Smoke Alarm Placement
Fire and Emergency New Zealand's recommendation is to install smoke alarms in each bedroom, hallway, and living area. Additionally, installing a heat alarm in spaces like the kitchen, laundry room, bathroom, or garage is advisable. However, avoid placing a smoke alarm in the kitchen to prevent false alarms triggered by cooking-related smoke; instead, use a heat alarm in this area.
Consider Layout and Regulations Remember that smoke alarms cannot detect smoke through closed doors, so deliberate on your home's layout.
Mandatory Property Requirements state that landlords are obligated to install a smoke alarm:
Within 3 meters of each bedroom door or in each room where someone sleeps.
On every level of a multi-story or multi-level home.
In all rental homes, boarding houses, rental caravans, and self-contained sleep-outs.
Building Code Stipulations If you're constructing or renovating under a building consent in New Zealand, the New Zealand Building Code mandates fitting an approved smoke alarm in every escape route (hallway) and within three meters of each sleeping area (bedroom) door.
PSL and Cavius are some of the top brands available here in New Zealand but as long as you are buying from a reputable retailer like Fire Co, any photoelectric smoke alarm, regardless of the brand, will be a live saver if the unfortunate happens.