To maximize the lifespan of your fire extinguisher it's required to have it serviced regularly in accordance to the NZ standard for the purpose it serves. Here is what to look for when inspecting your fire extinguisher.
Some service intervals may vary depending on the type of equipment, were the equipment is mounted and what it is used for.
A: Service records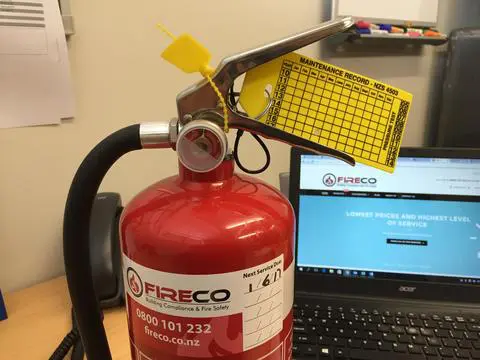 Visually inspect the condition.
1. The extinguisher should have no damage.
2. The service tag should have been "clipped" within last year.
3. Tamper seal should be intact.
4. Service record should be completed (see sticker)
5. Pressure gauge should be in the green.
If all of these are not ok, give us a call. We'll be glad to help.
B: Pressure Gauge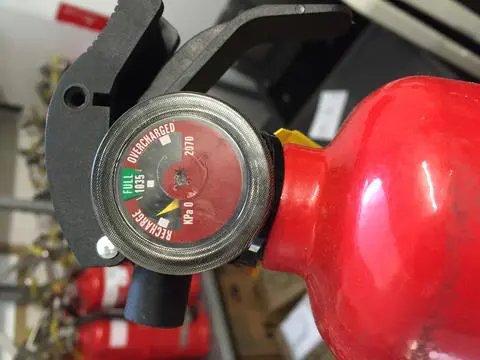 It often happens that an extinguisher is used or "tested" and then simply replaced, Under normal circumstances an extinguisher will not hold it's pressure once tested. It will need to be re-filled or replaced.
Make sure you conduct regular inspections of your equipment found without a serviceable extinguisher when you need it.
C: Service History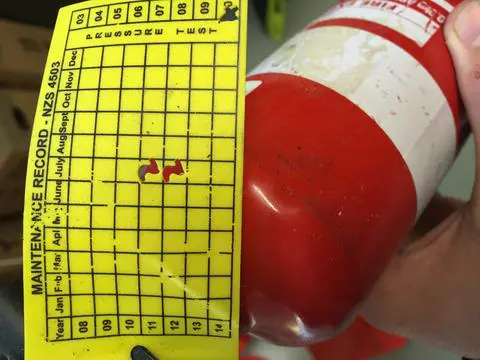 When conducting your regular inspections of ALL fire extinguishers (big & small) a service tag similar to this is to be "clipped". If your's has not been clipped within the last 12 months. Let us know on 0800 101 232
Also know that the life-span of majority DRY POWDER TYPE Extinguishers is 5 years. After which it needs to be pressure tested and this test indicated on the tag – If your's has not been clipped on the right hand column within the last 5 years, you need to give us a call.
D: Damage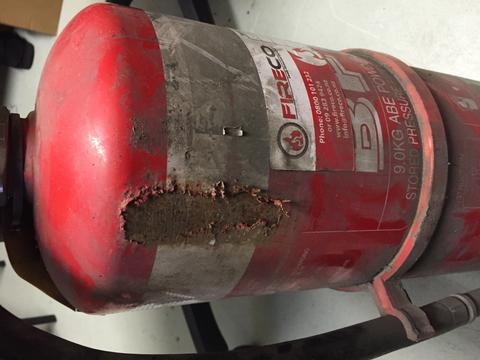 If the extinguisher is obviously damaged, it cannot be certified for another year. It needs to be repaired or replaced, this includes rust.
E: The Safety Pin
This is the safety pin, it prohibits the extinguisher from discharging involuntarily, it is kept in place by a tamper seal. If the safety pin is loose, missing or bent it needs to be taken care of to avoid unwanted fire extinguisher residue or replacement. We can do this.
F: The Tamper Seal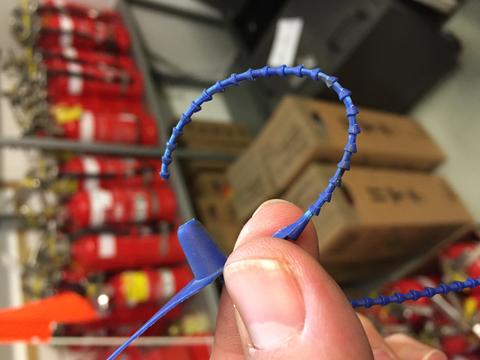 This is what a tamper seal looks like, it is used to keep the safety pin in place. If it is not present on your extinguisher – You need to get it replaced.
G: Service Sticker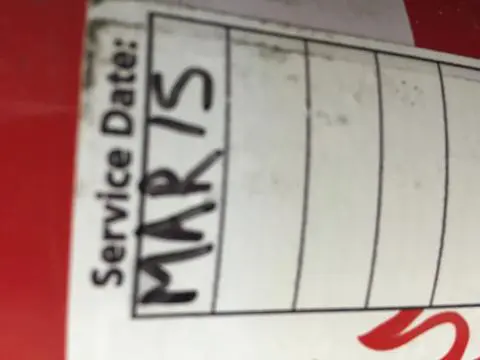 Take a look at the sticker on the extinguisher. The latest service date needs to be within the last 12 months. If it is not, or if there is no sticker, it needs to be taken care of.
H: Location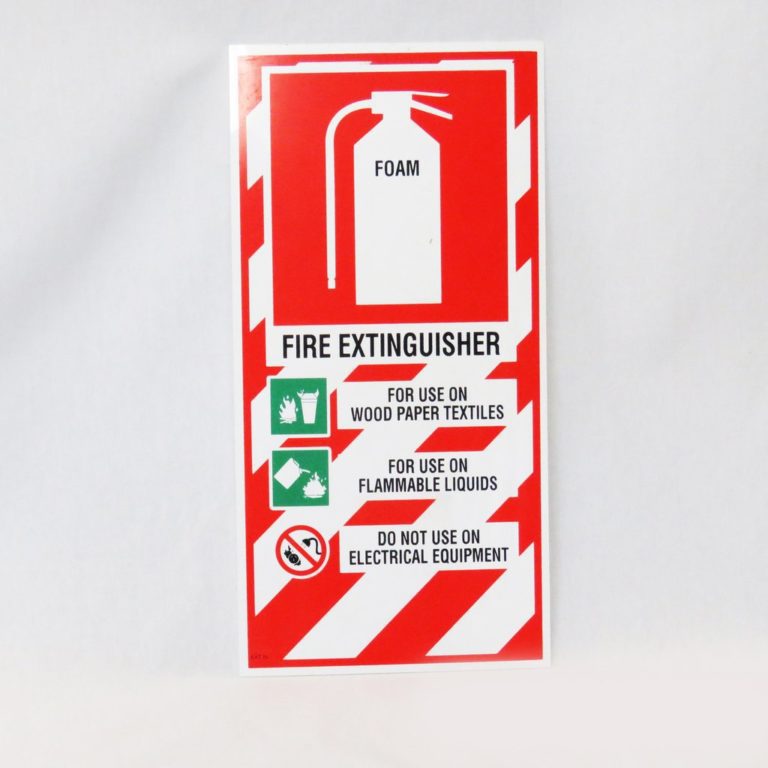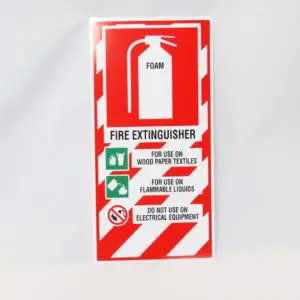 A location sign describing the type of extinguisher needs to be in close proximity to the extinguisher itself. Make use of our Free risk assessment & get clarity on where your location sign needs to be.
If there is no location sign, or it is in the incorrect place, you might end up using a incorrect type of extinguisher.
We ask you to make use of our free advice, and protect your business and those who enter it.
Give us a call if you need advice – 0800 101 232