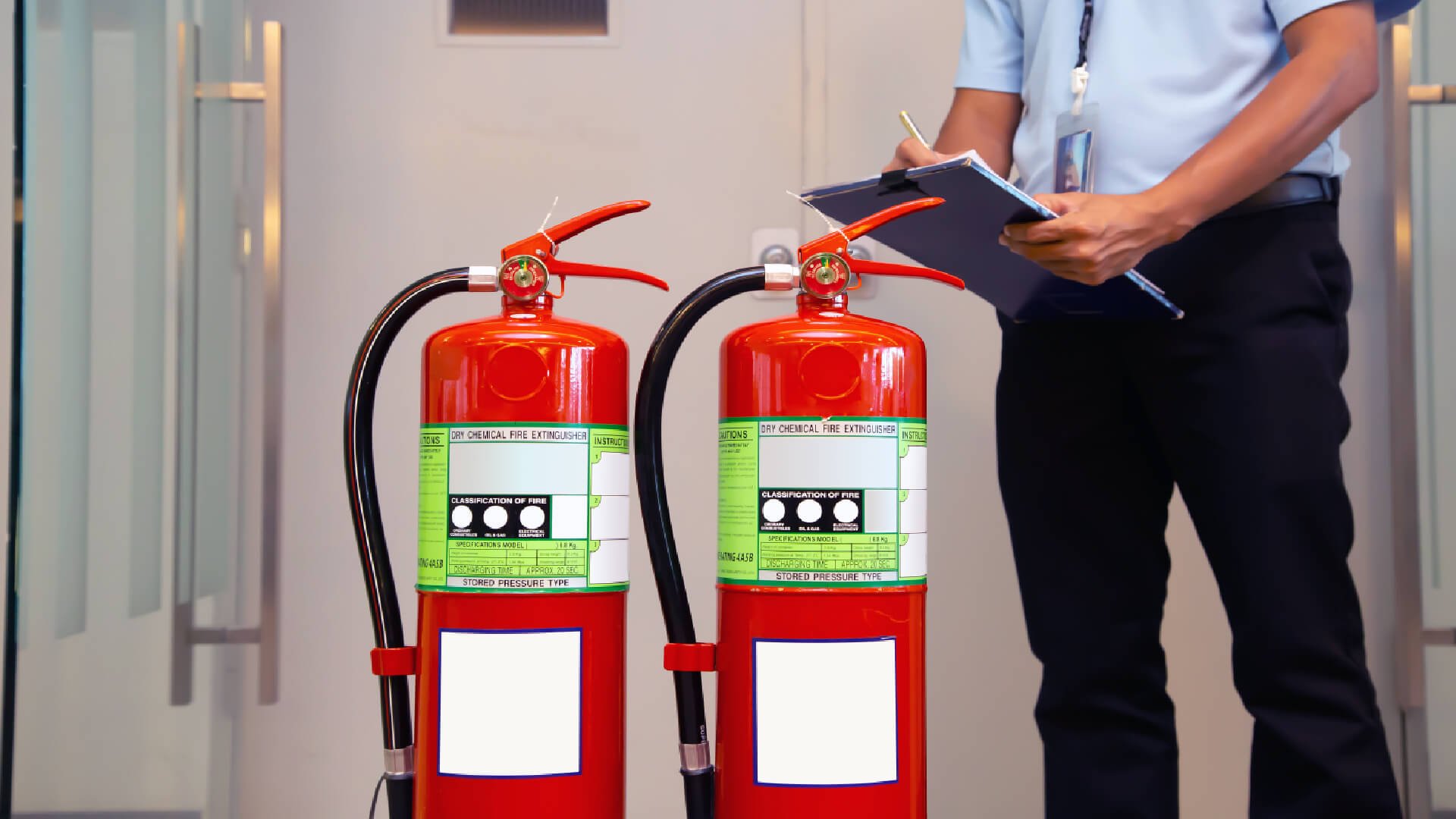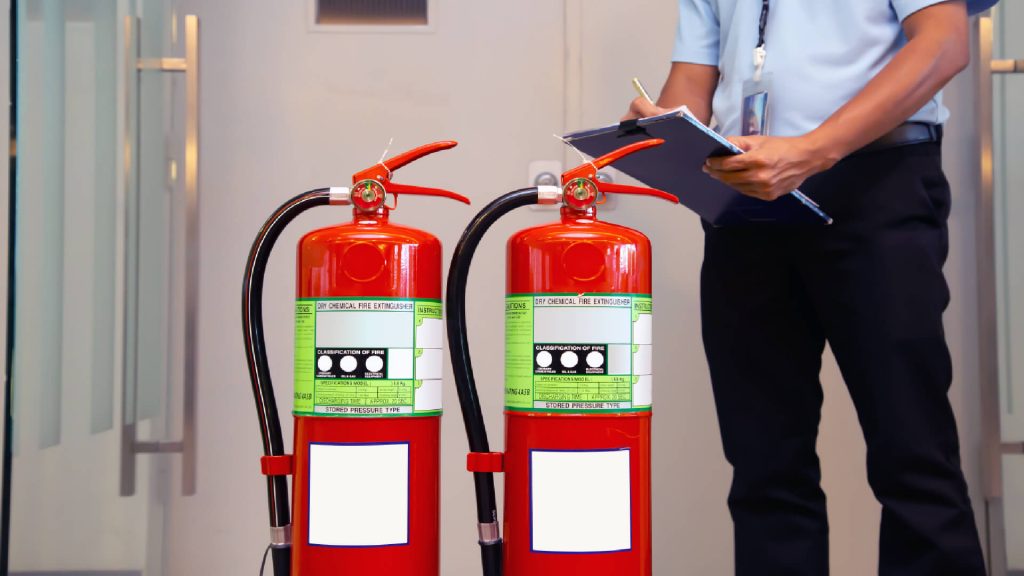 Once tucked into a hallway or a corner, a fire extinguisher is easy to forget. It just blends into the environment, and of course, if a fire occurs, your first response is to just grab it. The unfortunate thing, however, if the fire extinguisher happens to be old or damaged, it might not discharge and it would be simply useless in a fire emergency. But such a scenario can be prevented with routine fire extinguisher servicing.
Fire extinguishers are meant to battle the toughest fires, and it's a requirement to always keep them in top condition.
As a property owner you can undertake a monthly check of your fire extinguishers yourself, if you spot something severely amiss with your fire extinguisher then its best to arrange for a professional to undertake a fire extinguisher servicing. When that happens Call Fireco.
Some key elements to check:
First, you need to make a visual inspection of your fire extinguisher.
The fire extinguisher should be stored visibly, unobstructed, and accessible in a common location.
Check if the locking pin is secure and intact. The seal should not be broken or missing.
Next inspect the canister body, examine it for any physical damage, leaks, dents, sign of corrosion like rust, or even a clogged nozzle.
There should be a proper tag on your fire extinguisher with information that states when the last inspection was done.
Check for the fire extinguisher label for the date of manufacture. Knowing the manufacturing date is crucial in planning your fire safety compliance updates and when to refurbish your fire extinguisher. That said, fire extinguishers for commercial use will often have the manufacturing date on the canister or the sticker label. If you just bought a property and there is no information about the fire extinguishers in the premises, call Fireco, the fire safety experts to determine whether you need to change your fire extinguishers.
There are many methods to fire extinguisher servicing, and some procedure may involve not just visually inspecting the unit, but checking and measuring the contents and the extinguishing agents. Some fire extinguishers may even need a pressure test or a hydrostatic test if the unit is very old. They will also check the integrity of the canister if it has weakened in any way, or if there is blockage to the hose or nozzle. The point is to see if the fire extinguisher will discharge properly. Any unfit unit will be flagged and a recommendation will be made to remove it from use.
If you have trouble keeping up with schedules, then keep it simple, you can have an annual fire extinguisher inspection for maintenance purposes where you can get your fire extinguishers updated and properly tagged. When you fire extinguisher, servicing is a priority; call Fireco. Don't leave fire protection to chance.
Fire Extinguisher Safety Checks
It is always prudent to have fire safety experts perform these checks on all fire extinguishers. But what happens during an annual inspection?
First, the condition of your fire extinguisher will be determined by a fire safety professional. They will perform the following:


What Fireco Can Do for You?
Fireco is a NZ safety compliant company with many years of expertise in the fire safety industry. We take our role in fire safety extremely seriously by providing a comprehensive range of services to give our clients total peace of mind.
When it comes to fire safety, building compliance and equipment maintenance, we provide servicing at regular intervals. Rest assured, any fire protection equipment acquired from Fireco is of the highest standard and carries a 5 year guarantee. We supply fire extinguishers across Northland for all types of businesses, homes and vehicles.
Another great thing about Fireco is that we can service and recommission your current equipment. Once your equipment is serviceable, we supply a certificate of compliance.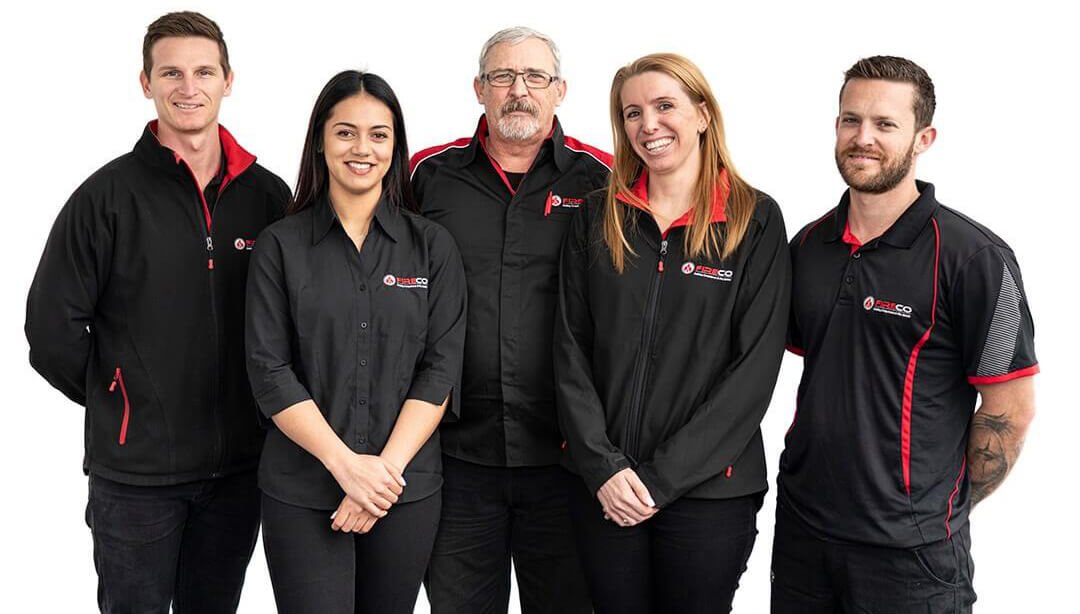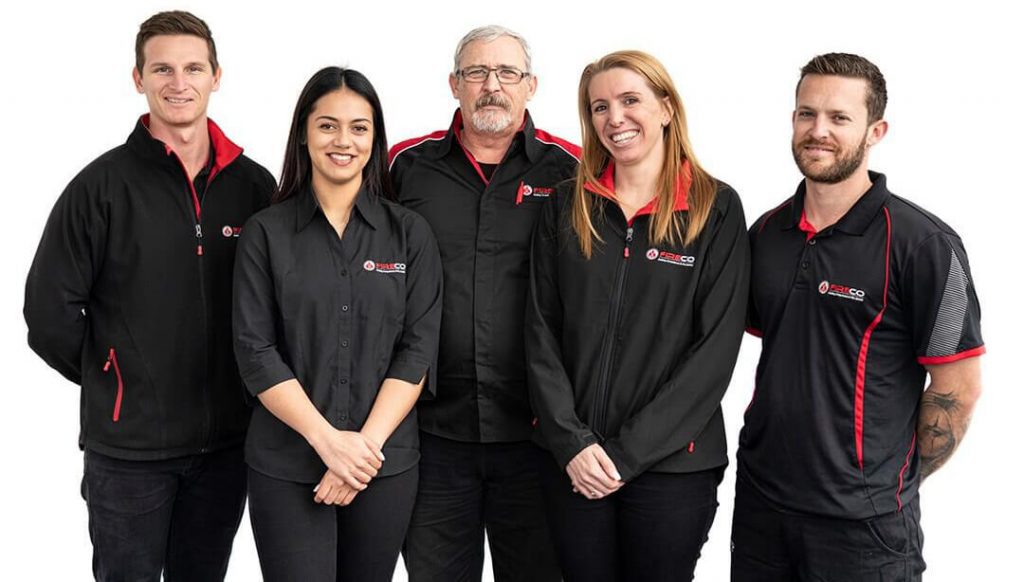 Is there a Fire Extinguisher Service Near Me?
Beyond just selling Whangarei Auckland ad Northland fire extinguishers, we also offer the most reliable fire extinguisher servicing. We keep many local businesses fire hazard-free and more importantly, compliant with local laws.
Call us today at Fireco 0800 101 232 or email us at info@fireco.co.nz to know more about our fire extinguisher servicing. Keep safe and get your fire extinguishers routinely checked by Auckland and Northland's top fire safety experts.