There are many ways to create a safe environment in Whangarei that reduces the risks of workplace hazards. You can ensure your appliances and electronic equipment are working properly through the process of Test and Tag.
Testing and Tagging is a kind of safety check that a Whangarei fire safety and electrical professional can do for you before your employees can use the equipment.
Yes, Test and Tag is a legal requirement in New Zealand.
Portable Appliance Testing is crucial as appropriate testing is required by law under the AS/NZS 3760 In-Service Safety Inspection and Testing of Electrical Equipment to ensure your electrical units are compliant.
What is Test and Tagging?
The term 'Test and Tag' is a full service process where electrical equipment is examine thoroughly for any breaks and damage. This may include other set of problems such as inactive contact to connections, voltage and wiring problems.
Who can Test and Tag in NZ?
Test and Tagging is a specialised inspection carried out by a competent Whangarei electrical technician or fire safety professional.
After visual inspection is done, a series of electrical testing will be done, namely the following:
Current Leakage Test
Polarity Test
Prevent premature failure of any electrical equipment.
Insulation Resistance Test
Earth Continuity Test
After the appropriate testing, the equipment will be tagged with a FAIL or PASS sticker which is also detailed in the final report.
Why Test & Tag Services are Important?
Electrical safety in the workplace starts with routine Test & Tag.
Test and tag determines the following:
Sometimes business owners might feel hesitant to remove certain equipment from the production floor due to the purchase cost. But when safety is paramount, a faulty piece of equipment will cost you more in terms of liability.
What kind of electrical equipment needs to be Test & Tagged? Do computers need to be Test and Tagged?
As a broad stroke, yes, office equipment such as computers, desktop PCs, monitors, power tools, printers, phone chargers, and extension cords should undergo the Test & Tag process. As these are common and often used electrical items in Whangarei.
When you doubt that an electrical unit or appliance is not performing as well as it should be, then have a Test & Tag professional take a look at it. They can let you know which equipment items are in need of replacement.
How often does Test and Tag services need to be done?
Testing and Tag is all about routine preventative maintenance. This is to ensure your workplace conditions are safe for everyone handling electrical units and in the long-term, prevent any major fire risks from occurring.
Testing frequency varies based on the kind of Whangarei work environment and equipment used. Test & tag should ideally be done at the following intervals, according to the AS/NZS 3760 standard:
Fabrication and assembly work environments such as factories, workshops, places of work or repair – 6 months
Environments where equipment and cords undergo constant flexing – 12 months
Environments where equipment and cords do not undergo constant flexing – 5 years
Hotels, motels, hostels, residential institutions, boarding houses – 2 years
Construction and demolition work areas – 3 months
Electrical equipment used for commercial cleaning – 6 months
On using second-hand equipment, testing should be done after repair or service and before reintroducing it into the service production floor

Though there are many causes to why you should test and tag regularly, keep in mind that your number one reason should always be safety.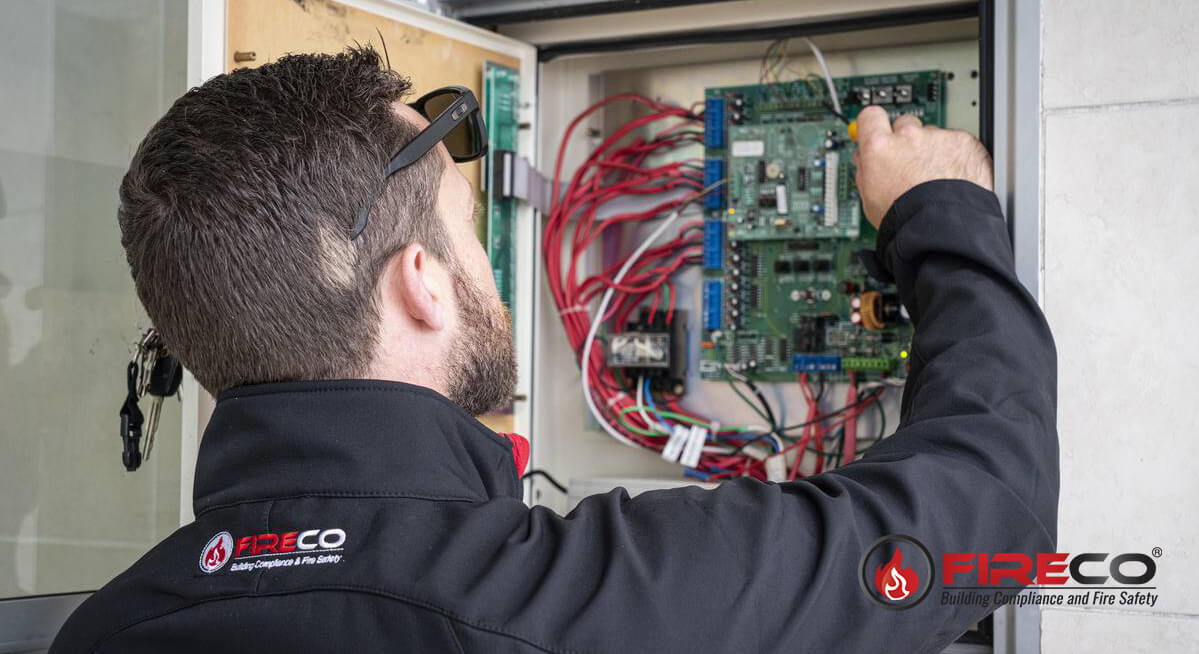 Here at Fireco, we are mindful of safety through precise and affordable Test and Tag services across Northland and Whangarei. We can have our professional experts come over your workplace and do the test and tagging on all your office equipment and electrical devices.

Call us for a Test & Tag quote based on the electrical equipment and your work environment needs. Call Fireco today at 0800 101 232 or email us at info@fireco.co.nz