The team at Fireco are dedicated to protecting the safety of everyone in the Northland community, so it makes sense that we offer our support where we can to non-profit organisations who do so much to protect us.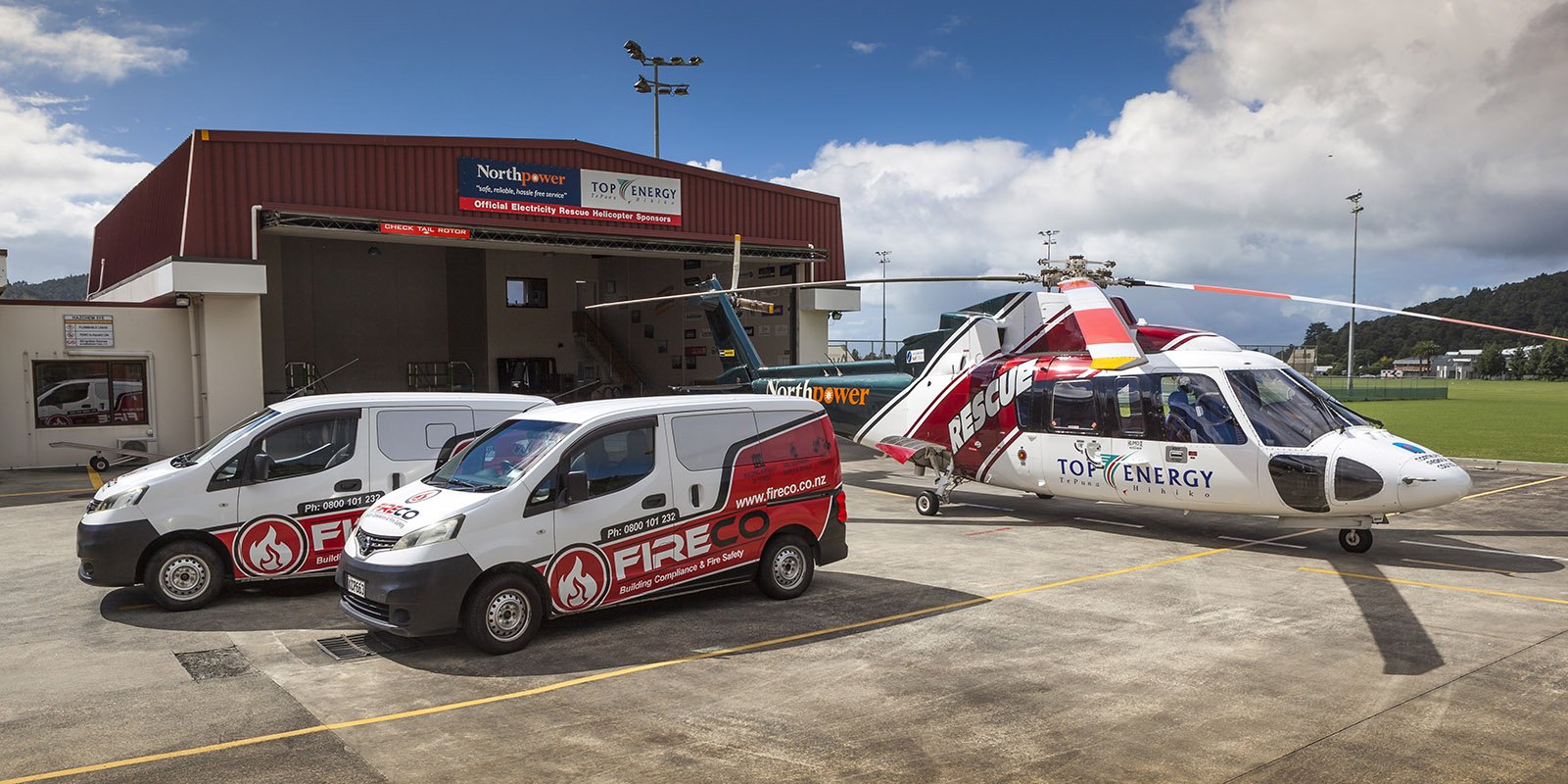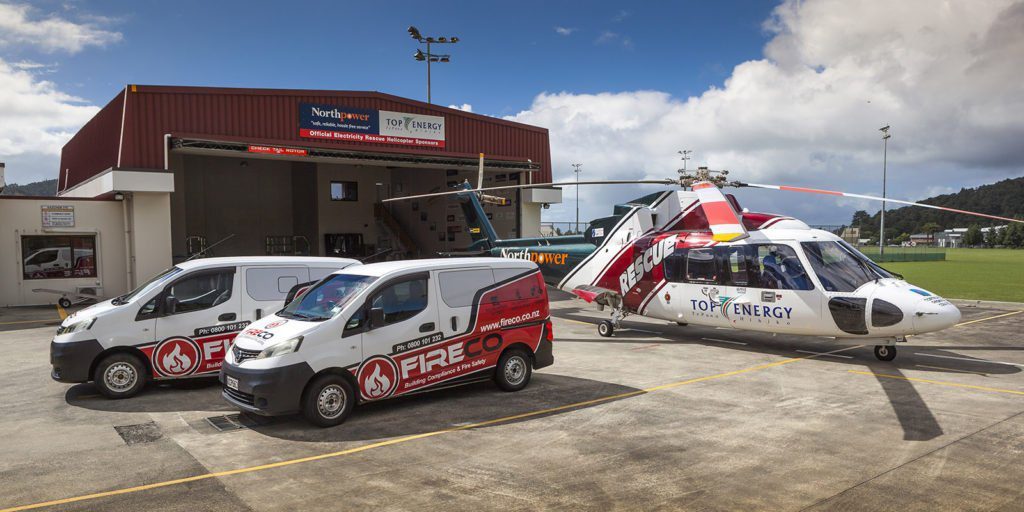 You're probably aware that with life-threatening injuries, time is of the essence. That's why the NEST Rescue Helicopter is so vital in our community and why we at Fireco are proud to help out.
What does NEST do?
NEST, or Northland Emergency Services Trust, provide the rescue helicopter service to communities all over Northland, transporting people in need to medical facilities.
Northland has some rugged terrain, treacherous roads and far flung communities, so when the worst happens, it's reassuring to know that the rescue helicopter is there to provide help when timing is so critical.
NEST rescue helicopters have saved many lives in Northland and is an essential service that relies on generous donations from the public and businesses to keep running.
We wanted to contribute too, and thought – what better than donating our services as a fire safety supplies business?
Fire extinguishers, first aid kits and fire equipment maintenance
To do our part to ensure NEST operates long into the future, we are proud to donate a range of fire extinguishers and first aid kits for use onboard the helicopters. We understand that the NEST team has a high-pressure job and that they rely on high tech equipment in order to do that job to the best of their ability.
To help ease the pressure, Fireco has been donating specialist fire safety equipment to the Northland Rescue Helicopter, ensuring that they have a range of extinguishers for all types of fires and a range of first aid kits and equipment.
The last thing any of us want is for the rescuers to need rescuing, so it's reassuring to know that the crews onboard rescue helicopters have the latest in fire safety equipment, should the unexpected happen.
It gives us a sense of pride to see the rescue helicopter flying overhead, knowing that we have done our part to ensure that all onboard are protected from any fire hazards.
Fire safety equipment: offering peace of mind
As well as supplying fire safety equipment, we also make sure that it's installed correctly and serviced regularly. We want the NEST team to be able to get on with the job they do best, without having to worry about servicing schedules or expiration dates. We handle all that for them.
We offer the same service to any business we work with. Our robust systems ensure that we know exactly when each product we supply is due for servicing or replacing, allowing businesses to continue running with the peace of mind that their fire safety equipment is up to date.
Contact us today to discuss your fire safety needs, we're only too happy to take your call.