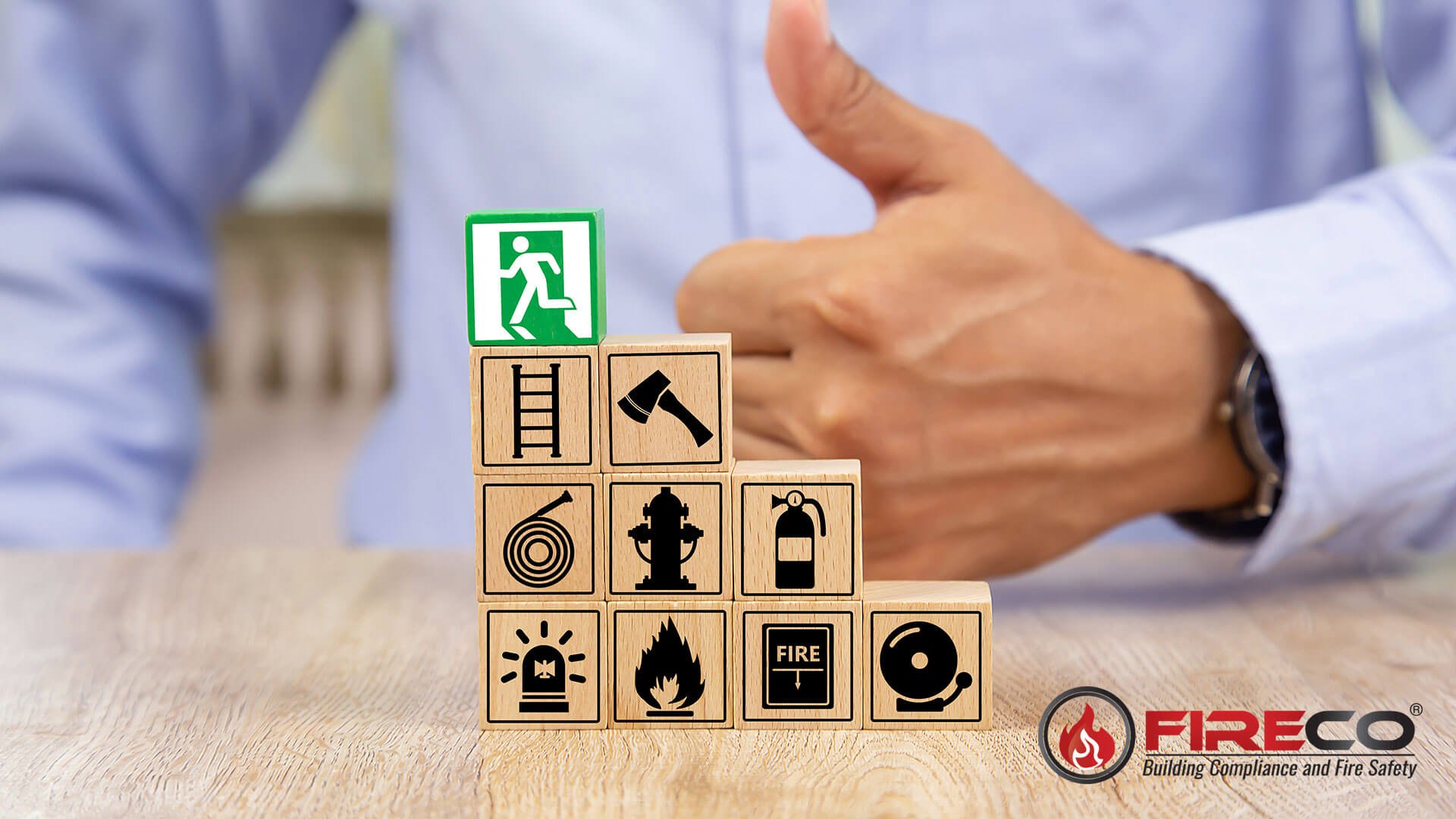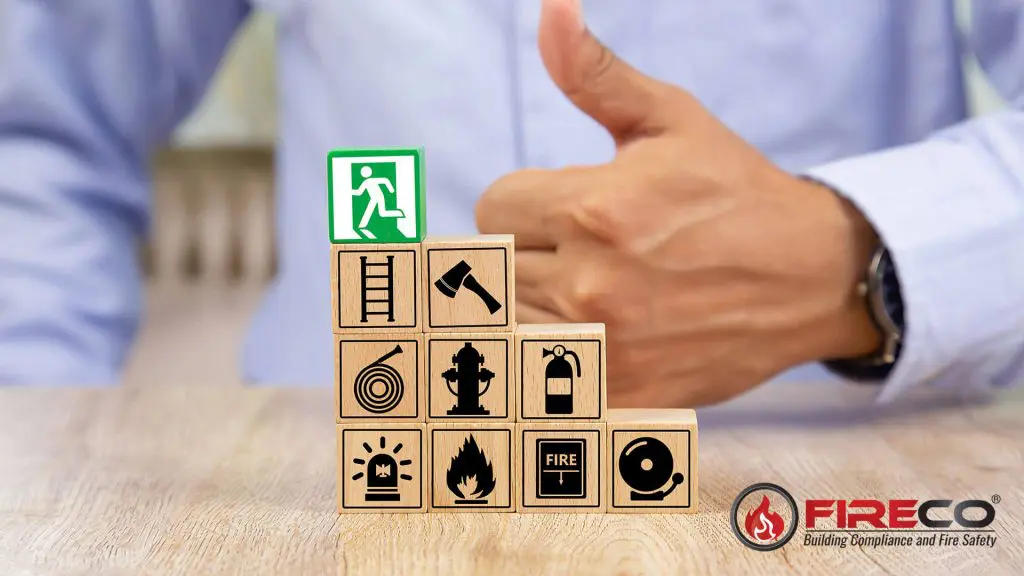 To ensure the safety of their buildings, landlords and tenants should be aware of the changes made to the legislation in 2018 by the Fire and Emergency New Zealand (Fire Safety,Evacuation Procedures, and Evacuation Schemes) Regulations.
There is an emphasis on the following, all of which should be easily accessible in the event of an emergency (which means they need to be available at all times).
Now more than ever, evacuation plans must detail how people and firemen will be made aware of the building's safe zones. That said, building owners and commercial tenants alike are now liable for keeping fire escapes in working order. Egress points that must be kept clear and accessible by both owners and tenants typically consist of:
The penalties for willful disobedience of the New Zealand Fire and Emergency Regulations have been doubled from the previous maximums of $10,000 for individuals and $20,000 for all other parties.
Fire Exits and Egress Routes
Planning your "means of escape," which includes giving enough thought to emergency exits and egress routes, is complex and challenging.
A predetermined meeting point outside of the danger zone should be prepared in case of fire.However, the difficulty is for occupants actually reaching that secure zone. This is to make sure all egress points are accessible and unobstructed at all times.
That being stated, fire exit doors should swing outward, away from the building, and wide open in an instant whenever possible.
Fire exits should be installed in a way that they can easily open and must not have any type of
sliding mechanism, revolving doors, locks and heavy bars. The exits and other means of egress should always be well marked with directional lighting and warning signs.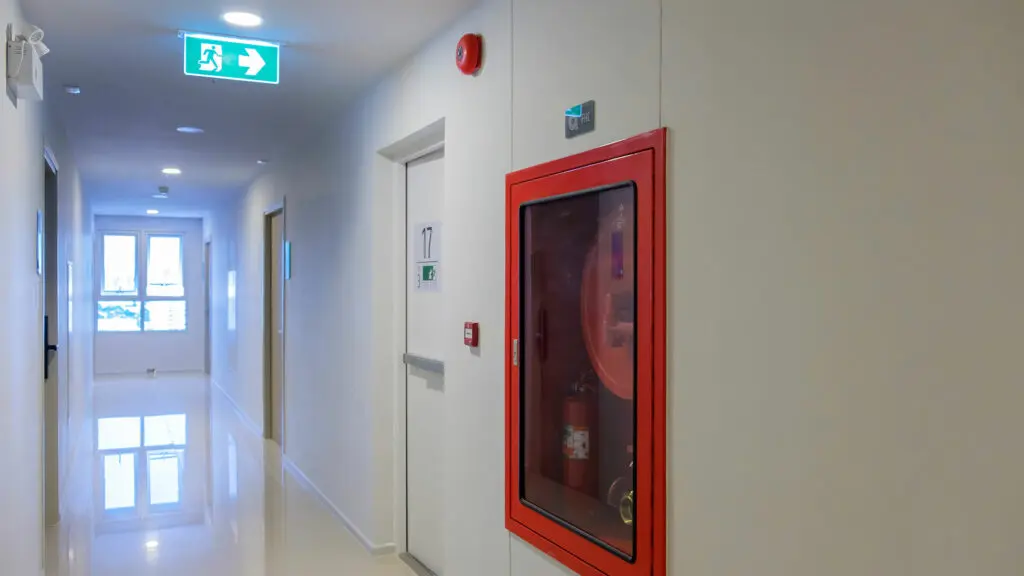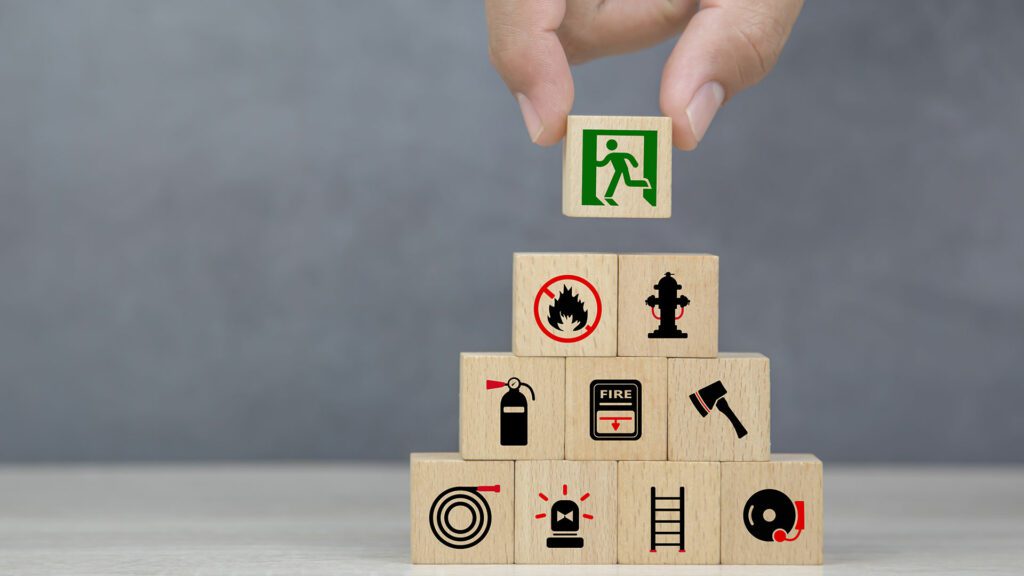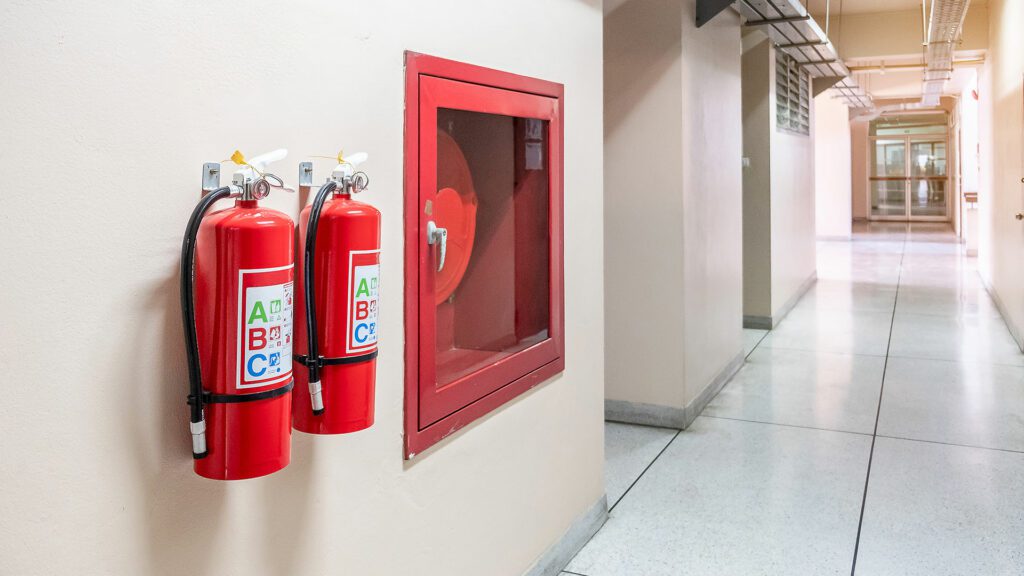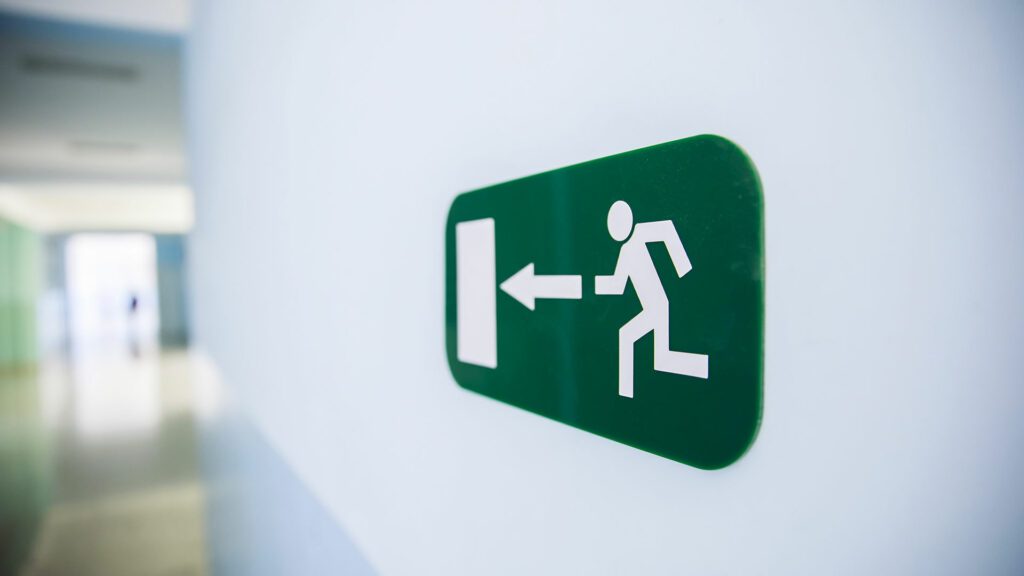 Fire Exit Safety Signs
Smoke limits visibility during a fire breakout. Straightforward signs such as "Fire Exit – Keep Clear" are paramount in the event of an emergency.
During a fire, smoke can obscure sights and make breathing difficult. Therefore, adequately powerful emergency lighting must be installed in all required locations in case regular lighting fails.
Another consideration to keep in mind is that sign placement matters.
People inside a burning structure often have little choice but to go to ground and crawl to escape a fire. As a corollary, this means that people trying to escape through fire doors may miss exit signs installed above them.
For this you have the option to install fire exit signs installed at a lower height. The fact that they aren't strictly necessary doesn't mean you shouldn't think about them, though. Low-level exit signs are mandated for certain building types such as hotels, clinics and care centers.
Due to the high occupancy rate of these places, fire exit signs at a lower elevation than the main floor are required. This is because of the short-term occupancy of these facilities and the lengthy response times to full evacuating large building structures like these.. It's recommended to hang
low-level exit signs no higher than 15-45cm off the ground.


Fire Safety Training Auckland
Fires pose a serious risk to the well-being of employees and are a major financial burden for businesses all over the world. Your company will ultimately save both time and money by conducting fire safety training drills in an efficient manner that will leave employees well-prepared in the event of a fire.
Today, experts in the field of occupational safety frequently express worry over the state of
employee training. It can't be said enough the key to a safe workplace is good fire safety training.
If your business is looking for fire safety training, Fireco has created the necessary support for companies to address the specific difficulties of providing fire safety instruction.
The safety of your employees depends on your ability to implement an effective fire safety training program that's tailored to your business environment.
This means employees have a clear understanding of the location of fire safety equipment, such as fire extinguishers, fire alarms, exits, and meeting spots. Having this knowledge in place can go a long way toward reassuring your staff and allowing them to respond quickly in the event of a fire.
Fire safety training will need to be provided on a regular basis, especially where staff turnover is high. If you are unsure of the optimum frequency for fire training for your Auckland business, simply reach out and call us.
Providing fire safety training in Auckland can be a great way to foster a more collaborative work environment and show your staff that they are valued. Why not start your fire safety training with the most seasoned professionals in the Auckland area?
Get in touch with Fireco to get your safety training started at 0800 101 232 or email us at
info@fireco.co.nz