When a fire breaks out, panic can cause more harm than the threat of fire itself.
Not everyone is used to life threatening emergencies, and not everyone can stay calm and in control, some are overcome by so much fear and anxiety, that this can make matters worse. If half your workforce is in panic mode, evacuating employees then becomes a difficult task.
That said, individuals can only be confident during fire emergencies if they have undergone a rigorous fire and safety course in New Zealand. Being prepared for a crisis can ensure the survival of many. In an emergency situation, trusted and capable employees can take charge as fire marshals, ensuring the wellbeing of your staff. Their responsibility is the safety of their co-workers by making sure everyone gets out and makes it to the designated safe zone or assembly area.
When your workforce knows how to look out for fire hazards, this can help ease concerns over safety as well as ensuring your organisation is meeting its legal responsibilities.
Fire safety doesn't just mean knowing what to do in a fire, but this also means employees are aware what can cause a fire, and how a starting fire can spread. On their own, they know what they can do to put out the fire or at least reduce the risk. They can quickly reach out for a fire extinguisher while knowing which fires they should tackle Vs which they should leave for trained firefighters.
Fire Safety Training Basics
Prioritising fire safety training in your workplace is the best move for your business, employees, and customers. This also gives you peace of mind, you can rest easy knowing your employees are proactive about their safety.
Fireco Limited can help you get started with these fire prevention methods and safety training in Whangarei, Kaipara, Far North or Auckland.
Our fire training courses and seminars will enable your employees to know how to use firefighting equipment such as using fire extinguishers, activating fire alarms, and working as a team as well as knowing each other's responsibilities.
In Whangarei and Auckland, our fire safety courses are presented within a familiar context and makes use of practical examples in the workplace and real-life situations. Fire emergency situations are also well-presented using diagrams, photos, and charts when appropriate. Safety protocols for assembly areas and evacuation procedures are also included. At Fireco, we don't exclude the practical sessions either – we know, experiencing the feel of a fire extinguisher and knowing how to aim is best taught practically.
Fire Safety Training Overview
Just to give you an idea what the fire safety course outline looks like. These topics are discussed throughout the duration of Fireco's training sessions. To make learning more effective, we use videos for training, too.
By practicing and knowing what to do when a fire happens, any issues and vulnerabilities in the emergency plan will be revealed and crucially can be corrected by the team.
With Fireco, we cover the topic of fire safety and crisis situations in detail and we make sure its practical applications are reinforced during the training. Contributing to the overall learning process is the actual use of fire safety equipment and teaching some basics in firefighting.
When these basics are learned, then risks and issues are now more visible and obvious inside the workplace. Employees will now know what to look for and they can take the appropriate actions to address this. Fire protection services Whangarei should be your utmost priority.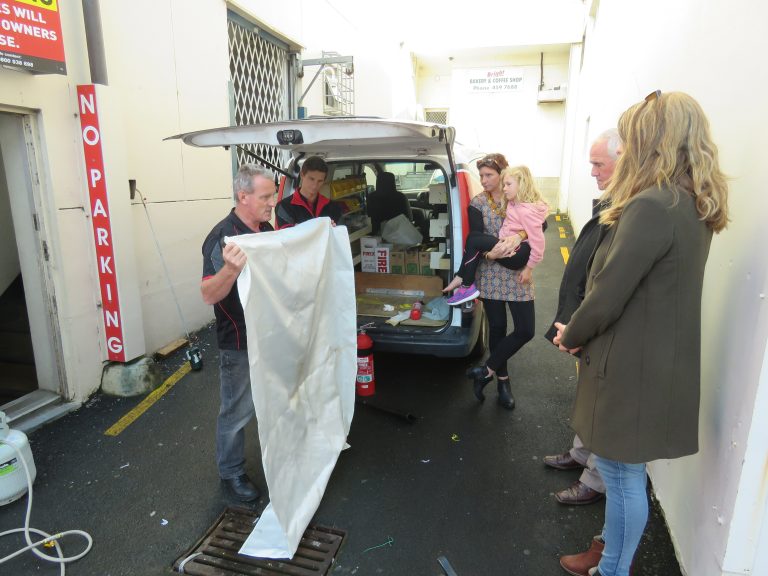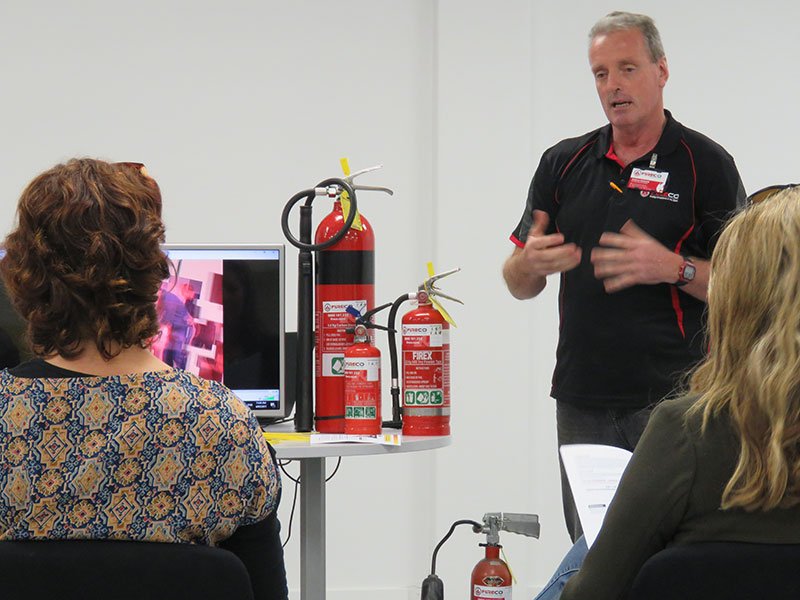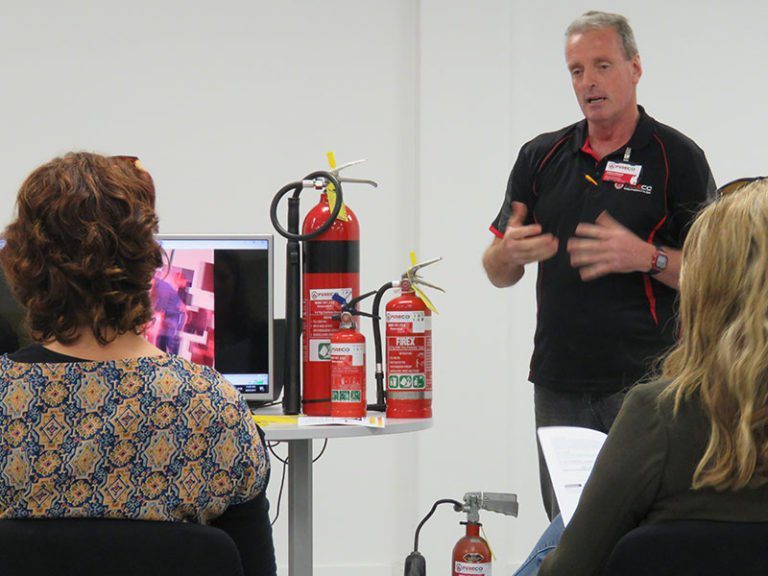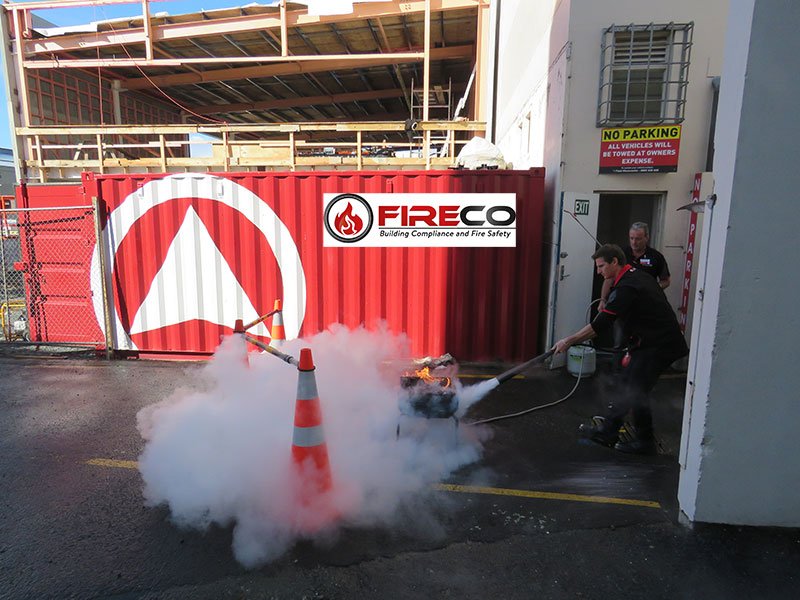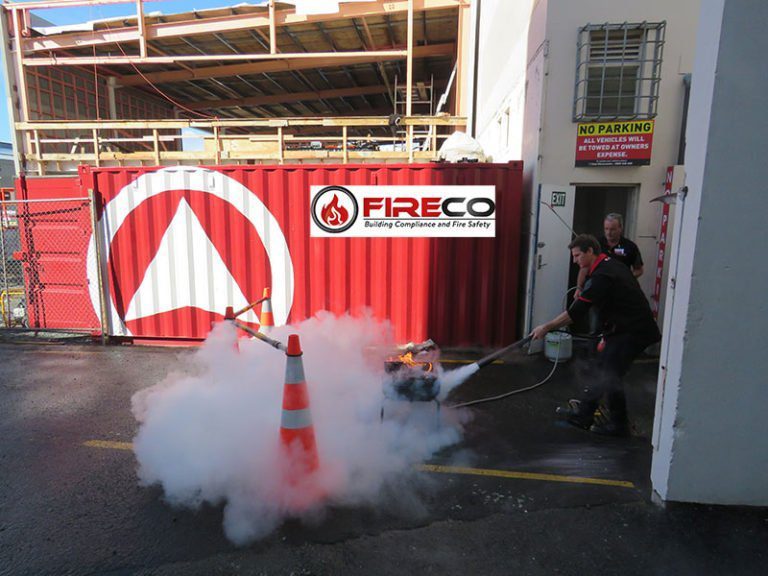 But to be specific, what exactly is included in an employee fire safety training course?
Explaining the science behind how a fire happens – just how does a fire start? What makes things continuously burn? What is a fire triangle? By knowing the chemistry behind how fires work, employees can feel empowered by this knowledge and take action towards prevention.
Workplace basics – you should know the nearest fire exit from your location and alternative fire exits in case they are blocked. Also make sure that fire exits are clearly marked, routes well-lit and no blockages. Fire drills should also be regularly done so you will know how to evacuate calmly and where you should assemble.


The first thing one should do during a fire outbreak– Its all about priorities, if your sense of self-preservation hasn't kicked in, you should know that you should never put yourself in danger or directly in harm's way. Employees should know how to ring the alarm immediately, and evacuate quickly to safety, along with their co-workers.


Familiarising employees with fire evacuation procedures and the safety policies your company has in place.

When employees are properly informed about fire safety and prevention, it provides financial security and stability for the employer. Having a clear understanding of protocols in emergency situations will not just save the business, but everyone who works there.
Get your employees sufficiently prepared to fight fires, contact Fireco Limited for the most organized and skill-based fire safety training in Northland and Auckland. Call us today at Fireco Limited 0800 101 232 or email info@fireco.co.nz and schedule a Whangarei fire safety training for your workforce.