Fire Equipment Servicing Northland, Whangarei and Auckland
Fireproofing your business requires quick action on your end. You can protect your business against incidents of fire by having all the important fire safety equipment installed on your premises. But being vigilant about safety doesn't end there.
One of the most crucial safety decisions you can make for your company, assets and employees is having the regular and required Fire Equipment Servicing undertaken on your property.
Whether you are a commercial or industrial property owner, fire protection systems and fire extinguishers are essential fire safety equipment that needs ongoing maintenance and upkeep. This is not just to make sure they are not damaged or tampered with. All installed fire equipment in your property should be fully functional and ready to be engaged in any fire emergency.
Sadly, 'failure to activate' is one of the results of fire extinguishers that often left unchecked and unserviced. They fail people when they need them the most. Such fire extinguishers can easily be identified and resolved with annual safety checks in place.
To have these fire safety equipment, perform as intended, maintenance and inspection should be done by Northland fire safety experts.
How Often Should You Get Your Extinguisher Serviced?
In New Zealand, fire equipment testing needs to be implemented every 12 months, this is in accordance with the regulation NZS 4503:2005
This code of practice outlines that firefighting equipment for use by building's occupants, mainly hand operated fire-fighting equipment, hand-held hose reel or other similar devices must be maintained in good working condition.
For high-risk facilities with hazardous materials, inspection can be conducted every 6 months.
Fire Extinguisher Safety Checks
It is always prudent to have fire safety experts perform these checks on all fire extinguishers. But what happens during an annual inspection?
First, the condition of your fire extinguisher will be determined by a fire safety professional. They will perform the following:


What Fireco Can Do for You?
Fireco is a NZ safety compliant company with many years of expertise in the fire safety industry. We take our role in fire safety extremely seriously by providing a comprehensive range of services to give our clients total peace of mind.
When it comes to fire safety, building compliance and equipment maintenance, we provide servicing at regular intervals. Rest assured, any fire protection equipment acquired from Fireco is of the highest standard and carries a 5 year guarantee. We supply fire extinguishers across Northland for all types of businesses, homes and vehicles.
Another great thing about Fireco is that we can service and recommission your current equipment. Once your equipment is serviceable, we supply a certificate of compliance.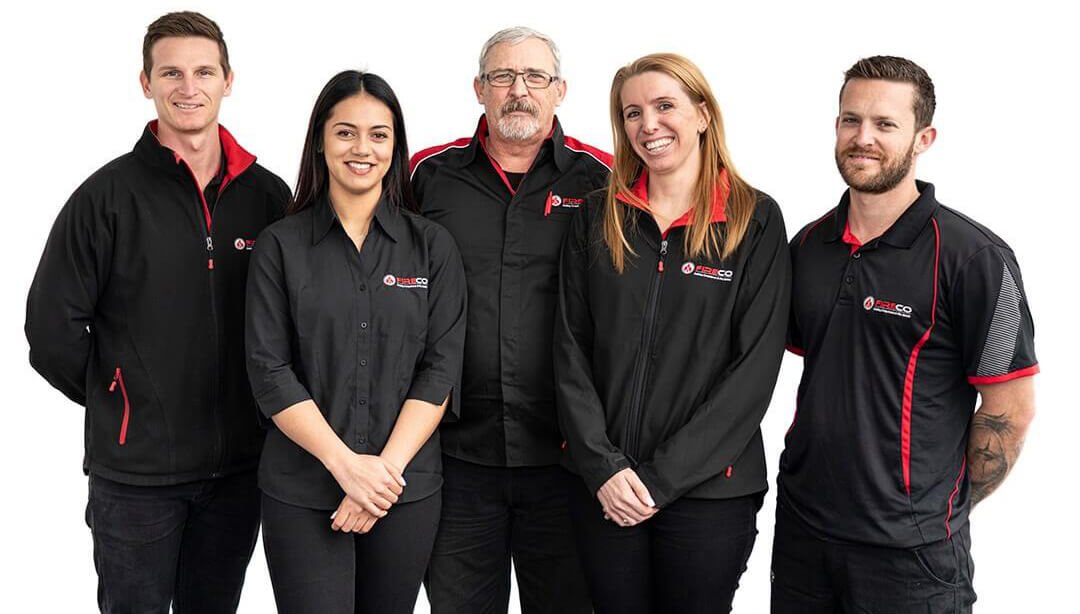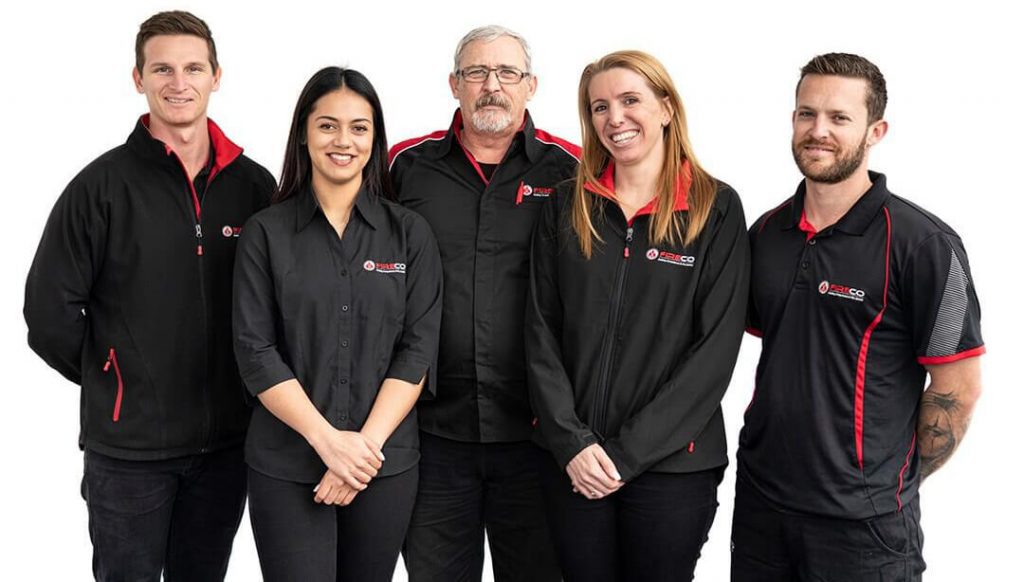 Is there a Fire Extinguisher Service Near Me?
No matter where you are in the Whangarei, Northland or Auckland our professional fire equipment servicing in Northland and Auckland includes thorough inspection of all fire extinguisher canisters and components. We make sure your fire extinguishers are functional, safety compliant and in good condition.
Having a trusted fire safety service such as Fireco means you can keep your employees and assets safe. Stay legal, fireproof and compliant for all your BWOF and insurance requirements. Call 0800 101 232 or email info@fireco.co.nz now for a free, no obligation quote.