Benefits of Fire Equipment Training in the Workplace
When a fire breaks out, every second it takes to react to the crisis counts. In some very unfortunate instances, there's barely time to get out of the premises and get every occupant out safely. So think about it – is your workplace ready in case a fire happens?
Fires are often caused by a number of things: Faulty wires and equipment, defective electrics, combustibles on site, gas leaks, natural calamities and even plain human error.
But what can really save lives and keep your business from burning into ashes?
But what can really save lives and keep your business from burning into ashes?
The latter you can easily purchase, the former takes experience and training to achieve even with the most mild-mannered employee.
Companies can call on the fire safety experts Fireco to conduct periodic fire equipment training, so that employees can get familiar with fire suppression systems and fire extinguisher operations. No one is left in the dark.
Through a series of hands-on fire safety training, employees can be knowledgeable at recognising potential hazards that could trigger workplace fires. They can make sound decisions when a sudden emergency presents itself, and once their training kicks in, this allows workers to stop a fire before it happens.
Knowing how to use specific fire equipment can produce better results than just reading about fire prevention strategies. Think about it – have you ever used a fire extinguisher in your life? You know there's a pin that you need to remove? Also, you have to aim it from a safe distance, pointing the nozzle towards the base of the fire. The truth is, most employees don't know this part, or maybe if they did, they just read and glazed over it.
Reading about how to use a fire extinguisher, and actually holding and using one, are two different things. One is theoretical, and one is experiential. Having the experience and know-how can mean all the difference in a fire scenario. Most people often learn better through fire safety experts as they can explain all these different firefighting equipment in a non-complicated, straightforward manner.
A fire extinguisher is a handheld, portable fire protection device used to stop the spread of small fires in any fire emergency incident.
An employee who is knowledgeable in using specific kinds of fire extinguishers (ABC Dry Chemical, BC Dry Chemical, Carbon Dioxide (CO2) Portable, etc.) can immediately put out a fire effectively.
A typical misguided belief about fire extinguishers is that they're a one-stop solution for all fires. Sure some fire extinguishers are quite excellent in controlling certain fires, but not all kinds of fires. Not using the correct type of fire extinguisher to put out a grease fire or electrical fire can make the fire situation a lot worse.
At Fireco we sell all types of Fire Extinguishers, suitable for all settings. Our fire experts can advise on their best locations for install, the correct extinguishers for any given location and even install them too, ensuring that its done correctly and doesn't just add to your to-do list.
Fire blankets are made from highly flame-resistant materials, and it's mainly used to cover and snuff out a small fire. It can also be used to wrap around a person whose clothes are on fire.
Fire blankets are lightweight and relatively easy to use, a great addition to your fire equipment. A fire blanket can smother out a fire and cut off the oxygen around it.  Get a quote today for a fire blanket. 
Most workplaces have a wall-mounted fire hose, and this is due to building and fire safety compliance practices. A high-pressure hose can blast out fires with water, foam or any other chemical fire retardants. Employees can un-rack the maximum length of hose as needed, turn on the stop valve then aim the nozzle and direct the water stream at the base of the fire. A fire hose reel allows workers to do a first strike action against an incipient fire until the local firefighting brigade can takeover.
All these fire equipment above are quite capable of stopping small fires and can buy employees enough time to exit the building.
Empower your Employees and fireproof your Business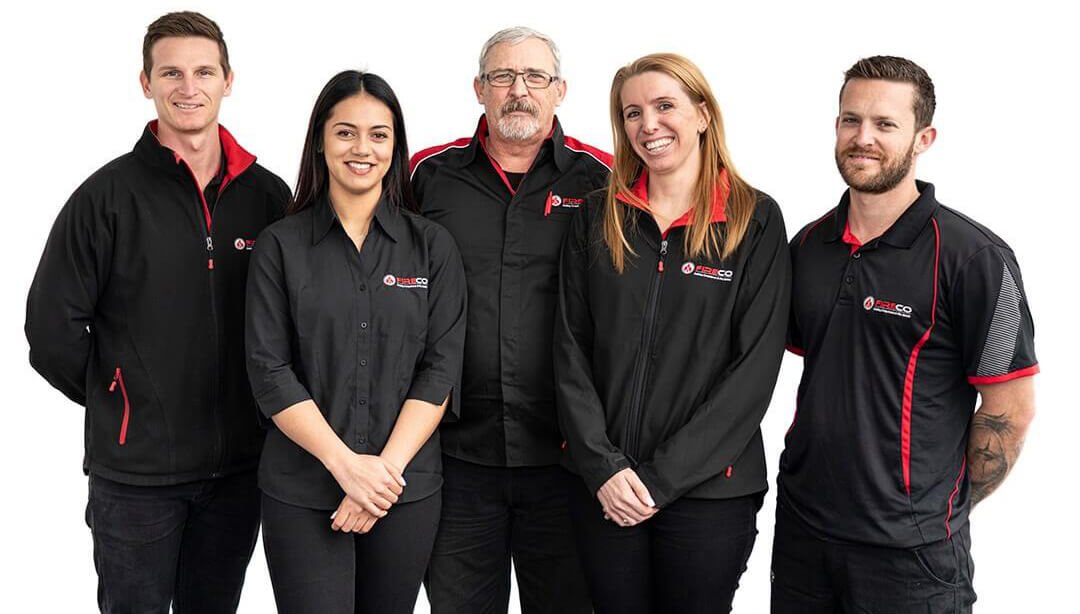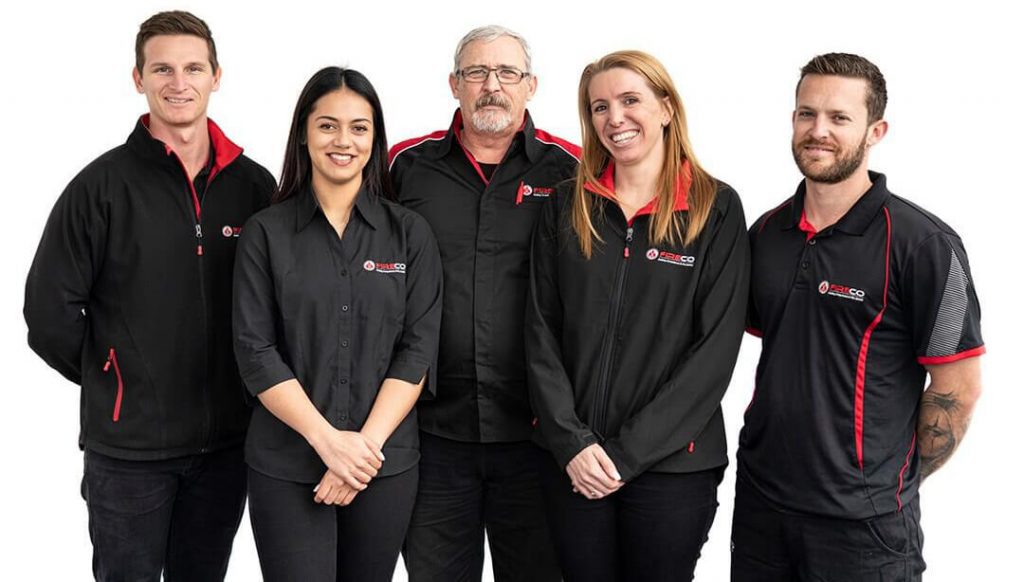 You can go the extra mile by improving fire safety in your workplace if you get the fire safety experts Fireco involved to teach your employees important fire prevention strategies and primary fire equipment usage.
We've been helping organisations  improve their fire safety best practices in both early fire recognition and response. Fireco NZ can help your employees in Whangarei and Northland be prepared for fire incidents. We do training courses which include fire safety training in the workplace, fire and emergency training for lone workers, and basic methods on how to use fire protection equipment. In the Northland community, Fireco makes a big difference in saving lives.
We have all the NZ certified fire safety equipment you need – Call us at 0800 101 232 for a quote or consult with us on your fire safety training requirements.