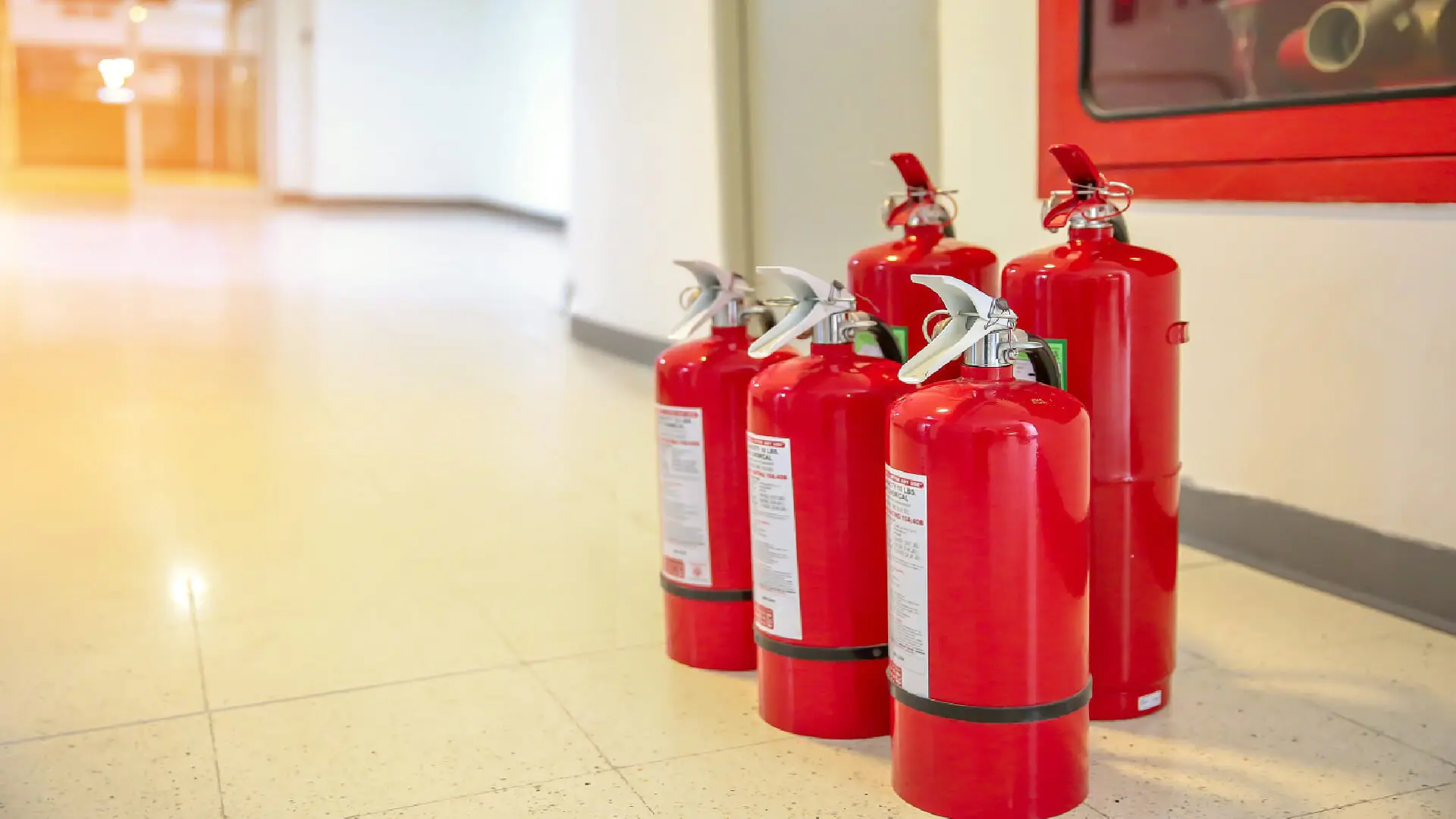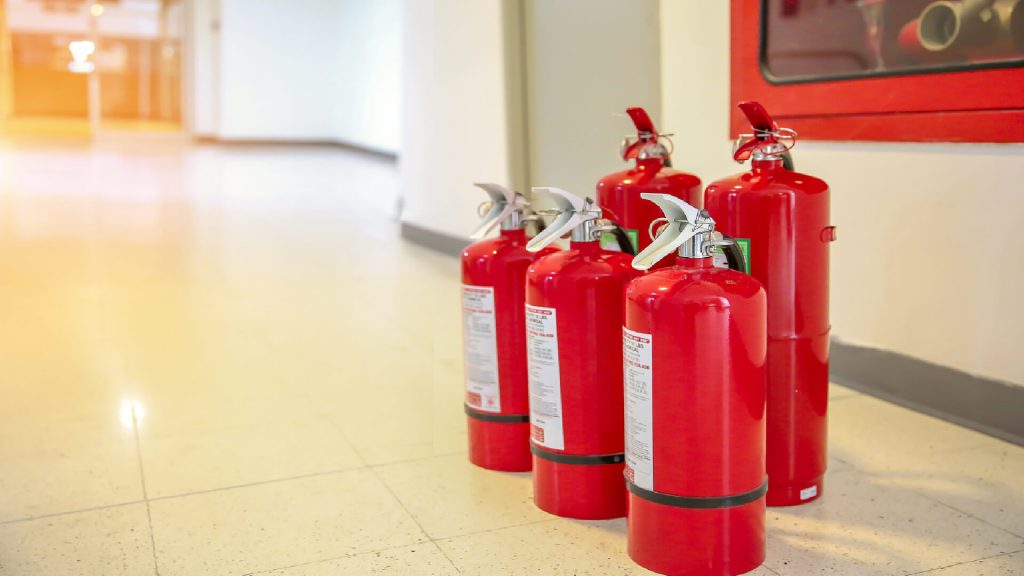 Operating a fire extinguisher is not rocket science, its designed to be simple to use, for us by anyone during an emergency.
Many literature and training use the four-step PASS technique to teach people how to operate a fire extinguisher.
PASS is an acronym, which is easy to remember when you grab a fire extinguisher.
P is for Pull. Simply "Pull" the pin breaking the seal. This is the stopper so you have to remove or break it to allow extinguishing action.
A means Aim: So hold the fire extinguisher steady then aim low point the nozzle at the base of the fire
S is for Squeeze: Just like what you would do with a rubber stress ball, use enough force to squeeze the handle to release the fire-fighting chemicals and agents.
S says Sweep. That's a sweeping motion from side to side. Always remember to aim at the base of the fire until the fire is totally out.
So that's P-A-S-S, for you!
But another point to remember, when the flames seem to die out give it another good sweep, just to make sure the flames don't have a chance to reignite.
However, if the flames have gone beyond the state of a starting fire, it's better to leave the area safely and let the fire department handle it.
Also always remember to be between the fire and the exit, so if you are tackling a fire, and it comes un-manageable, you can safely leave.
Using a fire extinguisher is a basic fire-fighting technique, but if you have adequate knowledge of firefighting equipment, you know that not all fire extinguishers are the same.
Certain fire extinguishers are specifically created to combat specific type of fires, and using the wrong one can have unfortunate consequences for the user. Such as using a water fire extinguisher on hot cooking oil and fats will only make the fire bigger and spread around the surrounding areas.
Know the instructions that come with the fire extinguisher type you have. Let all the occupants of your home or office know where the fire extinguishers are located and educate them to understand the directions on how to use the fire extinguisher. This may save lives when a fire emergency occurs. If you need training, we here at Fireco are on hand.
Keep Fire Safe in Whangarei and Auckland
Keep your premises fire safe here in Whangarei and Auckland. Fireco has the fire extinguishers you need. We can help you find the appropriate set of fire extinguishers for your property whether residential, commercial, or industrial. We have all kinds of fire extinguishers to suit your needs. Let
The Best Electrical Test and Tag Solution
Fireco provide you with the right fire-fighting equipment. Did you know we also do essential fire extinguisher servicing to keep you safe and compliant.
Call Fireco NZ today at 0800 101 232 or email us at info@fireco.co.nz to inquire about our fire extinguishers in Auckland and Northland.