Renovations and painting can make a property look nice for sale, but can also mask an underlying meth problem.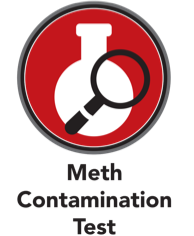 Multiple samples together with sensitive, independent lab based testing provide you with the greatest likelihood of identifying any meth present in a property.
Northland has a "P" problem. Over 54% of properties tested have a positive result for P. Fears are that the result is unfortunately far worse as so many properties still remain untested and have those who it affects most rather turn a blind eye because of the preconceived notion that, that is the easiest/best way of dealing with it. We encourage property owners to give us a call to discuss possible solutions if they expect manufacture and use in their residential or commercial property.
The cost of testing can be from as little as $150 and if a urgent result is needed in less than 5 days, like for example when purchasing a property. It can also be done. Contamination severely affects the value of your property. Contamination is bound to be mentioned on your LIMM report if not dealt with soon enough.
Don't stereotype!
Contrary to popular belief, P-users don't target old, rundown shacks in poorer communities. Meth is found in fancy mansions in "wealthier" suburbs as much as the latter.
Get your property or property you are looking to purchase tested…